A health care leader in innovative, collaborative care among physicians, nurses and other providers, leading to better clinical quality and safety throughout the patient journey.
Carilion Roanoke Memorial Hospital is Carilion Clinic's flagship facility. U.S. News & World Report ranks it as Virginia's top four hospital; and ranked top performing in five adult specialties and six adult procedures and conditions. The 703-bed hospital includes a Neonatal Intensive Care Unit, Carilion Children's Hospital, specialty and advanced clinical care and the region's only Level 1 Trauma Center.
CRMH provides access to the region's most experienced providers and specialty services, while teaching and developing tomorrow's medical leaders through residencies and fellowships sponsored by the Virginia Tech Carilion School of Medicine.
Our Magnet designation recognizes excellence and professionalism in nursing and is widely accepted as nursing's highest honor. Through the DAISY Foundation, you can express your appreciation for the nursing care received at this facility; DAISY Award for Extraordinary Nurses.
Postal Address
1906 Belleview Ave
Roanoke, VA 24014
United States
Primary Phone
540-981-7000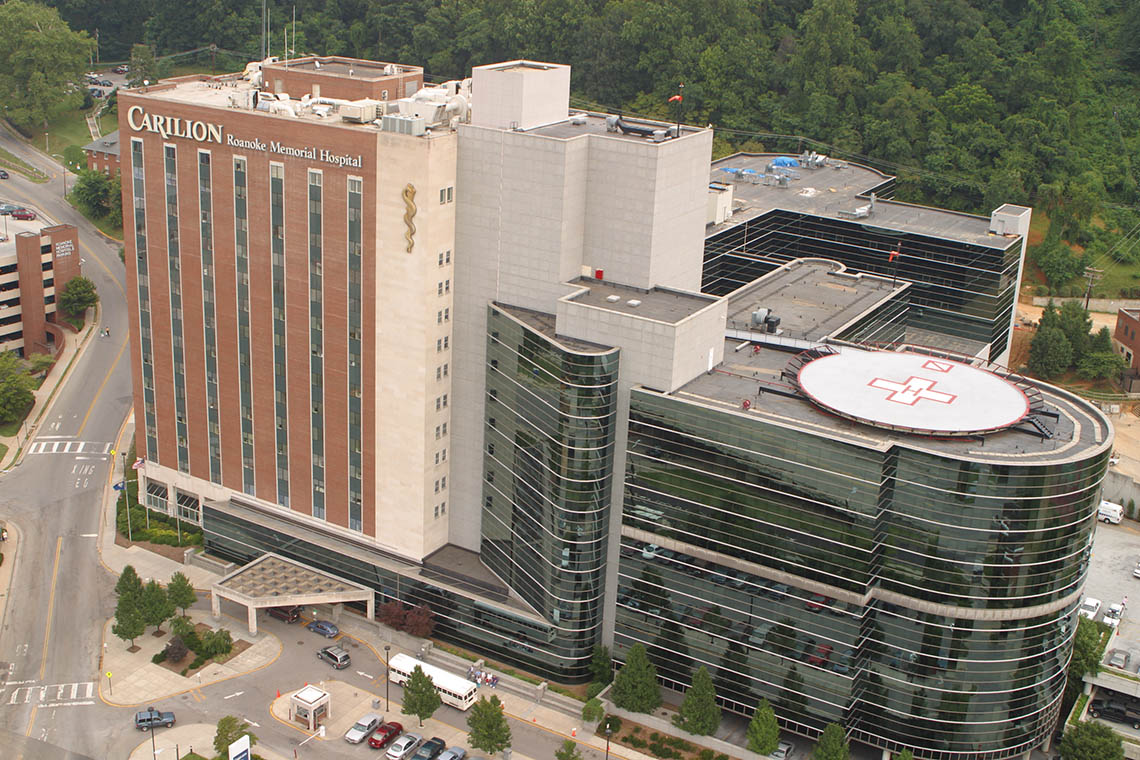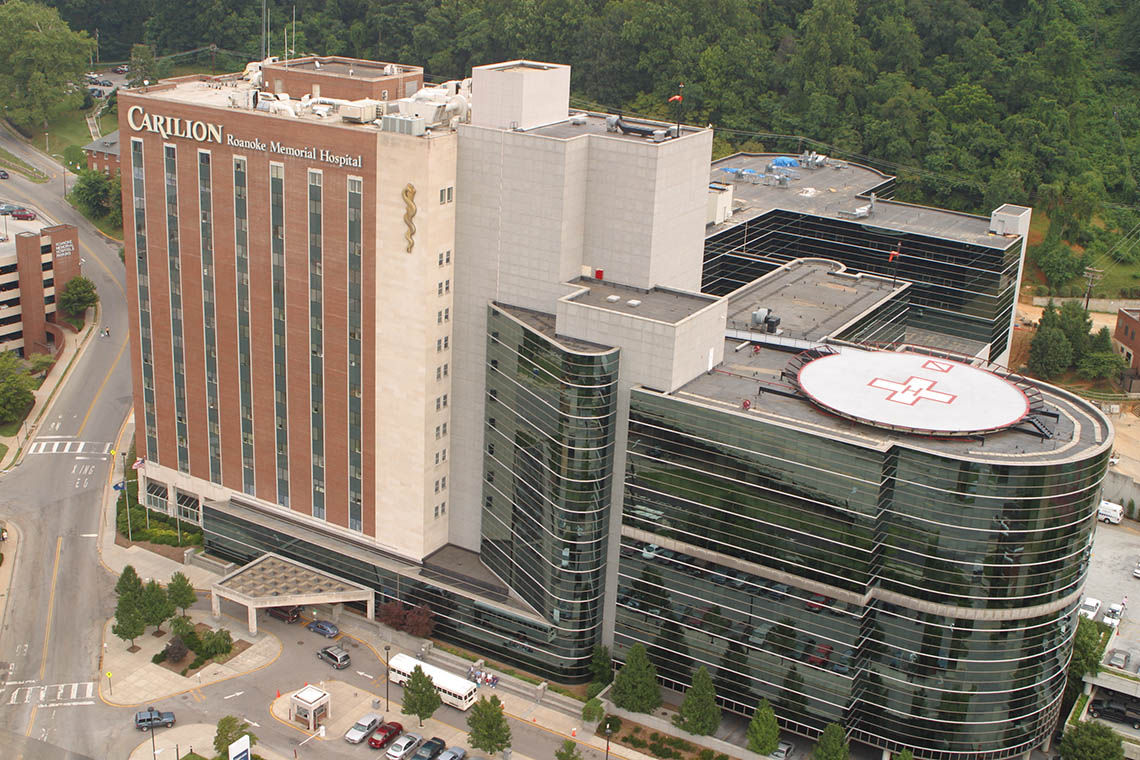 Patient Resources
Visit the Guest Services desk for patient room information, hospital maps, shuttle services and other general information. The Pharmacy and Gift Shop are located in the lobby. Java the Hutt Coffee shop is on the ground floor in the South Pavilion lobby and the Mountain View Café is located in the South Pavilion, third floor.
See provided links for more resources you may want to refer to before your visit.  Click this link for information about our Medication Assistance program.
To obtain copies of your medical records, complete the Medical Release Form and fax to HIM at 540-981-7868 or mail to: :
Carilion Roanoke Memorial Hospital
Attention: MRO/HIM
1906 Belleview Avenue
Roanoke, VA 24014
Billing Info
Medical billing is complex and can be difficult to understand. This page has information about the billing process and definitions of terms that are frequently used in medical billing to help you better understand how the billing process works.
Parking Info
Free visitor parking is available in the Terrace View Parking Deck located on Hamilton Terrace. Take a garage elevator to the first floor to reach the walkway that connects the garage to the ground floor lobby. More parking is available in the Riverwalk Parking Deck off Jefferson St., which connects to the walkway across the river to the front entrance.
See the interactive map for parking and entrance locations. 
A printable version is available.