From Facebook
Finding Support During a Time of Grief

Losing a loved one is never easy. That's why Carilion Clinic Hospice is proud to partner with Family Service of Roanoke Valley to offer services at the Grief & Loss Center. Learn more about the work being done at the center and how you or a loved one can seek help if needed. http://ow.ly/SWnwa

Timeline Photos

Here's another great photo of our new Family Medicine practice in Bedford, located at 548 Blue Ridge Ave. It offers patients convenient and numerous parking spaces. We've welcomed Dr. Brook Helmer as a new provider, but Drs. Wayne Hutchinson, Kelli Linick, John Merten, Keith Thelan and Ronald Overstreet will also see patients at this location. Click for more information: http://ow.ly/SWPZ6

Timeline Photos

We love this #pppsurvivorselfie from @bcso224! Even though the Positively Pink Parade & Party 2015 is canceled tomorrow due to the weather we're still having our Fink's Jewelers David Yurman necklace drawing! Submit your survivor selfie on Instagram by 10/3 at midnight and you have a chance to win too! #Repost @bcso224 with @repostapp. ・・・ 1year Survivor ... #pppsurvivorselfie
Perspectives on children's healthcare in southwest Virginia.
Meet Your Newest Neighbors in Health Care
Franklin County/Smith Mountain Lake, New River Valley/Giles, Roanoke Valley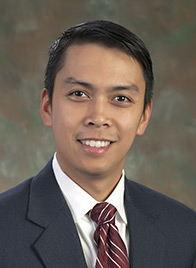 Events Calendar
Are you an EMT or Paramedic Seeking Extra Income? If so, Let's talk. 
Please join us at our Meet and Greet Event to speak with managers and learn more about opportunities...
Search Our Health Library
Latest News