From Facebook
Don't forget, you still have time for a sweet treat! Today is Miracle Treat Day! Visit any area Dairy Queen, buy a blizzard, and a portion of the proceeds will benefit Children's Miracle Network Hospitals of Southwest Virginia. Those donations will go directly toward treating kids at Carilion Clinic Children's Hospital.

Thanks to the panelists who participated in tonight's Carilion Clinic Children's Hospital #Immunization Town Hall in #Roanoke. Follow #vaccinateSWVA on Twitter for more info!

Carilion Clinic Children's Hospital #Immunization Town Hall is about to begin in 10 minutes. If you can't join us at the South County Library in #Roanoke, feel free to follow #vaccinateSWVA on Twitter to ask questions or watch our live stream on Periscope (@CarilionClinic). The event starts at 5:30 p.m.
Perspectives on children's healthcare in southwest Virginia.
Meet Your Newest Neighbors in Health Care
Emergency Medicine, Family Medicine
Lexington/Shenandoah Valley, Roanoke Valley, Tazewell/Far Southwest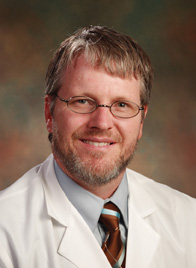 Events Calendar
Carilion Clinic's Better Breathers Club offers education and skills to help manage chronic lung diseases. This support group provides opportunities to improve function and quality of life while...
Search Our Health Library
Latest News