Carilion Giles Community Hospital is fully equipped with inpatient, outpatient and emergency services. We primarily serve Giles and Monroe County residents and others who need care.  When appropriate, we support extended nursing care (Swing Bed) for patients needing more time to recover.
Carilion Giles Community Hospital (CGCH) is a modern, 25-bed Critical Access hospital, offering emergency services recognized nationally for quality and patient satisfaction in addition to high-quality inpatient care and an extended care recovery program (Swing Bed) that gives eligible patients an opportunity to grow stronger before going home.
The main entrance serves as the access point for all walk-in patients needing emergency care, diagnostics, rehabilitation and other outpatient services. CGCH works to bring new services to the community as the need is identified.
While our facilities are outstanding, it's our healthcare team making the difference for patients. We recognize our nursing care through the DAISY Foundation. You can express your appreciation here, as well. DAISY Award for Extraordinary Nurses.
Postal Address
159 Hartley Way
Pearisburg, VA 24134
United States
Primary Phone
540-921-6000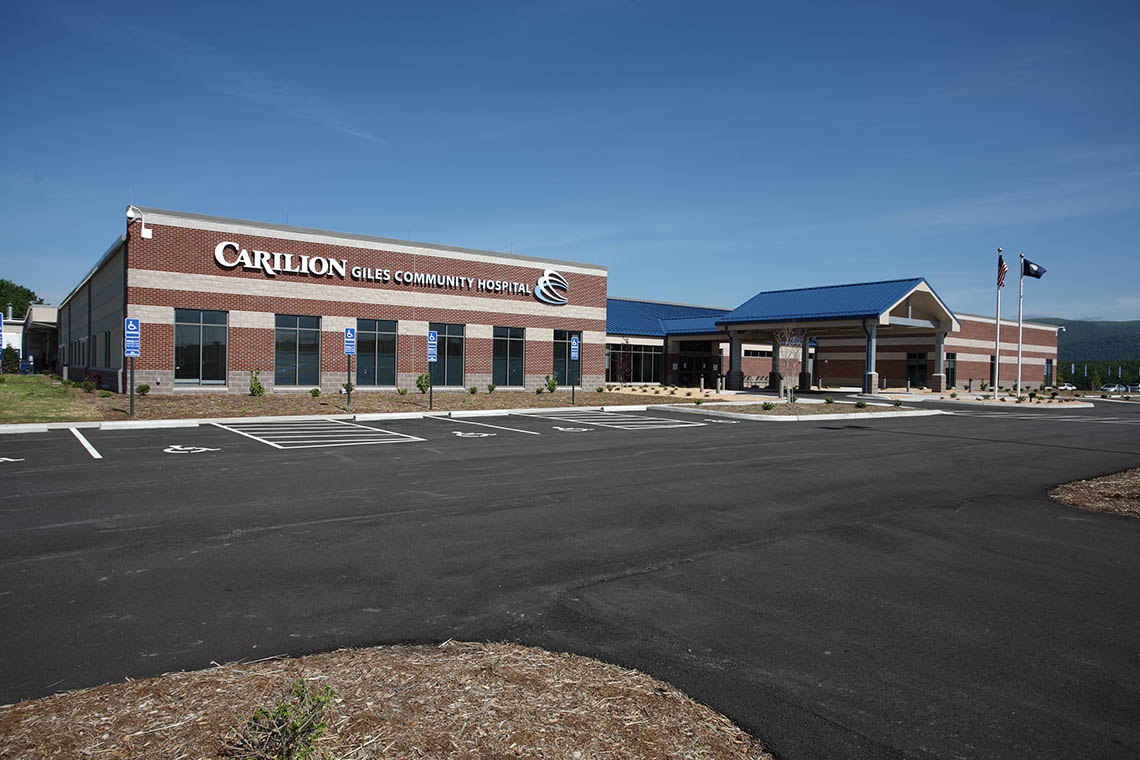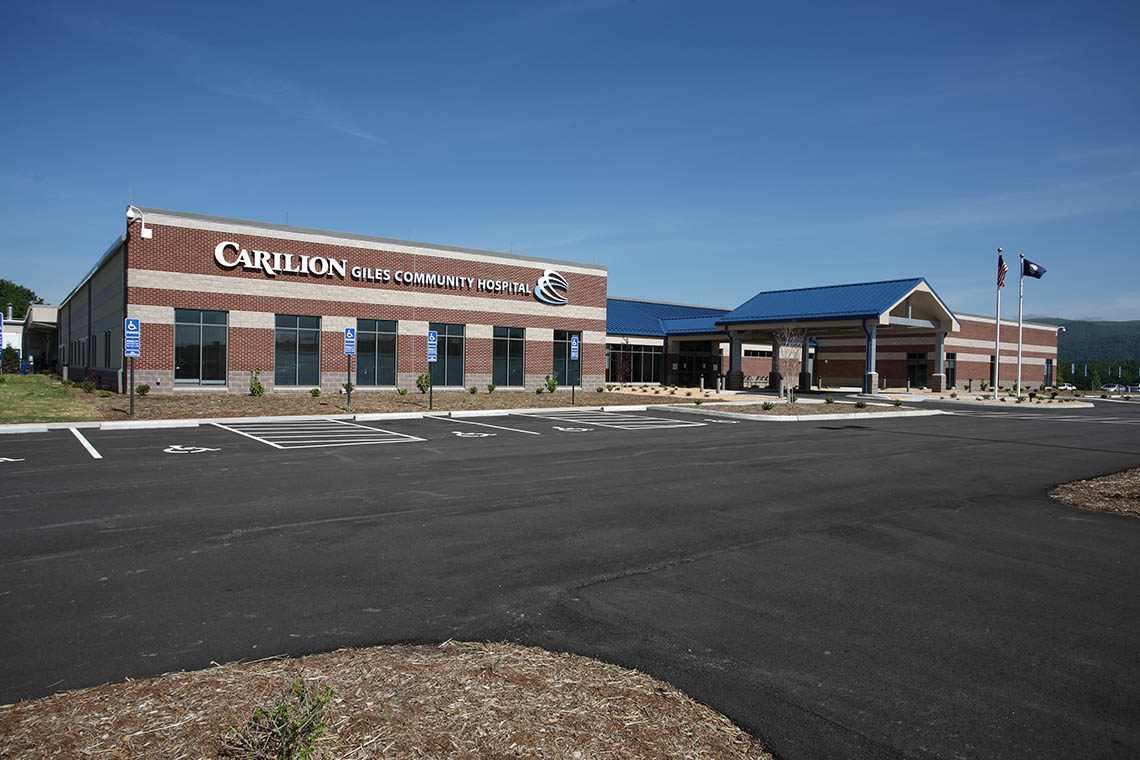 Patient Resources
Visit the Guest Services desk in the lobby for patient room information and directions to services such as Medical Records and the Medication Assistance program. The Gift Shop is located in the lobby.  The Garden View Café is located at the far end of the main corridor, to the left of the lobby. Other resources you may want to refer to before coming to the hospital are MyChart for your medical records and CGCH's patient guide.
To obtain copies of your medical records, complete the release form (see button) and fax to 540-921-5016 or mail to:
Carilion Giles Community Hospital
Attn.: Medical Records/HIM
159 Hartley Way
Pearisburg, VA 24134
Billing Info
Medical billing is complex and can be difficult to understand. The Pay Your Bill link has information about the billing process and definitions of terms that are frequently used in medical billing to help you better understand how the billing process works.
The Hospital Charges link has spreadsheets with our hospitals' standard charges for items and services as well as charges for each diagnosis-related group (DRG). Spreadsheets list standard hospital charges and are not intended to be used to estimate your cost for receiving care.
Your total bill will depend on a number of factors. Some of these include patient acuity (how sick you are), the specific services you receive and the specific products that are ordered by your provider. You will receive separate bills for hospital services and for physician services. If you have insurance, your out-of-pocket cost is based on the terms of your insurance plan and rates for services negotiated by your insurance company.  
Pricing fluctuations may occur, and we will post periodic updates to this list. If you have questions, please contact Billing Customer Service at 540-983-4294 or toll free at 866-720-3742.
Parking Info
CGCH has one main entrance. All patients and visitors should park in the spaces in front of the hospital. A printable version of the hospital layout is available under patient resources.
Announcements
Announcements
To help reduce the spread and exposure of COVID-19, Carilion has implemented visitation guidelines to help keep our patients and employees safe. Learn about the visitation restrictions here: Visitor Guidelines