We're committed to providing excellent care to our aging population with innovative and comprehensive programs that enhance the lives of the elderly.
We know that as people get older, they have different needs. It is our goal to provide comprehensive geriatric care designed to preserve independence and improve quality of life for elderly patients. Our programs address the medical, emotional and social needs of older people, regardless of where they are, whether in their home, the hospital or at a long-term care facility.
Ranked high performing in Geriatrics at Carilion Roanoke Memorial Hospital.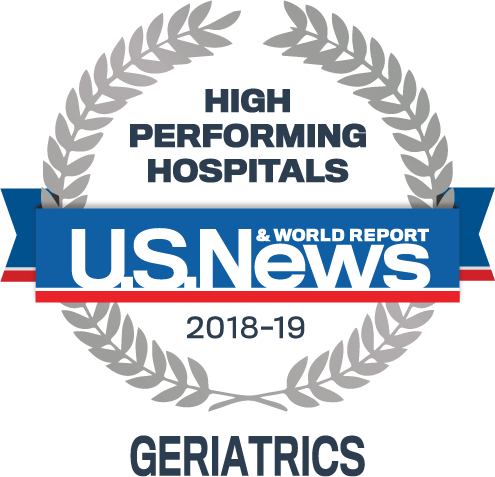 This is a Sub Super Specialty
Off