Chief, Plastic and Reconstructive Surgery
Prior to joining Carilion in 2013, Dr. Moyer held several positions including Assistant Professor of Surgery at Pennsylvania State University, 2008, and Medical Director of Hershey Cosmetic Surgery Center in 2010. He now serves as Carilions Plastic and Reconstructive Department Chief. Throughout his medical career, Dr. Moyer has contributed to nearly 40 publications and continues to be a vital resource for plastic and reconstructive surgical needs in our community. Outside of the operating room, he enjoys spending time with his wife Ainsley and their three children.
Open communication and education about each procedure are of the utmost importance and represent the foundation of my philosophy of care.
In Practice Since
Sun Jan 01 00:00:00 EST 2006
Procedures Performed
Abdominoplasty/liposuction
Botox and dermal fillers
Breast augmentation/breast lift
Facial rejuvination
Implant based breast reconstruction
Microsurgery
Microsurgical breast reconstruction
Nipple sparring mastectomies
Revisionary breast surgery
Rhinoplasty (primary and revisionary)
Affiliations
Carilion Clinic
VTC Affiliate
Medical Education
Penn State College of Medicine
Certifications
American Board of Plastic Surgery
American Board of Surgery (General Surgery)
Schools
Pennsylvania State University College of Medicine
Fellowships
Duke University School of Medicine
Interests
Breast ptosis (deflated breasts)
Breast reconstruction
Cosmetic surgery
Defects after mastectomy
Excess abdominal skin
Facial aging
Gynecomastia (enlarged breasts in men)
Hypomastia (small breasts)
Nasal deformities (congenital and after trauma)
Revisionary breast surgery
Revisionary nasal surgery
Accepts Mychart Appointments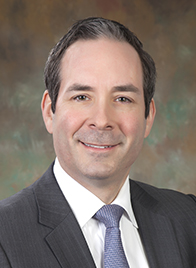 Accepts MyChart Appointments
true
Accepts New Appointments
false
Explained Clearly Slug
Explained Clearly
Explained Clearly Rating
5.0
Listened Carefully Slug
Listened Carefully
Listened Carefully Rating
4.9
Easy Instructions Slug
Easy Instructions
Easy Instructions Rating
4.9
Knew History Slug
Knew Medical History
Showed Respect Slug
Showed Respect
Showed Respect Rating
5.0
Spent Enough Time Slug
Spent Enough Time
Spent Enough Time Rating
4.9