Carilion's foot and ankle physicians treat a variety of complex disorders. In addition, our on-site podiatrists help to prevent and treat uncomfortable conditions specific to the feet.
paragraphs
Image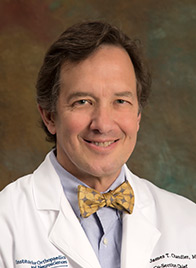 html blurb
James T. Chandler, M.D.
Co-Chief
Image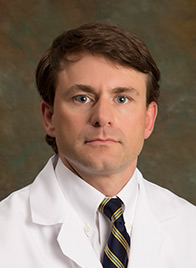 html blurb
J. Randolph Clements, D.P.M.
Co-Chief
html blurb
Fractures, sprains and strains
Toe disorders
Tendon disorders
Arthritis and joint diseases
Sports injuries
Nerve disorders
Foot and ankle tendon injuries
Foot and ankle deformity
Bunions and hammertoes
Ankle ligament tears
Deformity in the foot and ankle due to nerve damage or stroke
Section Title
Conditions Treated
html blurb
Treatment related to diabetes, including diabetic foot reconstruction
Fusions of foot and ankle
Repair of fractures
Ankle ligament reconstruction
Deformity correction of foot and ankle
Bunion surgery
Hammertoe surgery
Ankle and knee arthroscopy
Ankle tendon repair
Ankle replacement
Heel spur surgery
Tarsal tunnel syndrome decompression
Fore foot reconstruction
Neuroma surgery
Ingrown toenail surgery
paragraphs
html blurb
Podiatric Medicine and Surgery Residency
The mission of the Carilion Clinic Podiatric Medicine and Surgery Residency program is to use a structured and directed self learning model in an academic medical center setting. The residency program will be supported by a team of experienced podiatric and orthopaedic faculty to develop outstanding podiatrists who are prepared to pursue board certification in foot surgery and reconstructive rear foot/ankle surgery.
Section Title
Residency Program
Display as a single page
Off