Chief - Orthopaedic Trauma & Fracture Service
Dr. Shuler earned his medical degree at the University of South Carolina and completed his internship at Richland Memorial Hospital. After completing a residency at Greenville Memorial Hospital, he went on to complete a fellowship in orthopaedic traumatology at the University of Pittsburgh.<br/><br/>

At Carilion Clinic, Dr. Shuler is director of Orthopaedic Traumatology at Carilion Medical Center. An orthopaedic and trauma surgeon, he is certified by the American Board of Orthopaedic Surgery and is a fellow of the American Academy of Orthopaedic Surgeons. He is associate professor of orthopaedic surgery at Virginia Tech Carilion School of Medicine, associate professor of clinical orthopaedics and director of orthopaedic education at University of Virginia School of Medicine, and preceptor at the Edward Via College of Osteopathic Medicine.
At Carilion clinic we have the technology and resources to diagnose and manage the full spectrum of orthopaedic conditions. I strive to use that technology to treat the whole patient and not just the Xray.
Procedures Performed
Ankle replacement
General orthopaedic surgery
Hip and knee replacement
Hip, knee and ankle ORIF
Knee arthroscopy
Long bone ORIF and
ORIF foot
Pelvis and acetabular ORIF
Repair and reconstruction of nonunion and malunion
Shoulder, elbow and wrist ORIF
Affiliations
Carilion Clinic
VTC Affiliate
Medical Education
University of South Carolina School of Medicine
Schools
University of South Carolina School of Medicine
Internships
Palmetto Health Richland/Prisma Health
Residencies
Greenville Memorial Hospital
Fellowships
University of Pittsburgh Med.Cntr
Interests
Ankle arthritis
Complex fractures
Hip and knee arthritis
Hip, knee, ankle and foot fractures
Long bone fractures
Major fractures
Meniscus tears
Nonunion and malunion reconstruction
Pelvic and acetabular fractures
Shoulder, elbow and wrist fractures
Accepts Mychart Appointments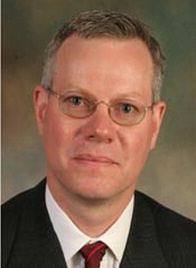 Accepts MyChart Appointments
true
Accepts New Appointments
true
Explained Clearly Slug
Explained Clearly
Explained Clearly Rating
4.7
Listened Carefully Slug
Listened Carefully
Listened Carefully Rating
4.6
Easy Instructions Slug
Easy Instructions
Easy Instructions Rating
4.7
Knew History Slug
Knew Medical History
Showed Respect Slug
Showed Respect
Showed Respect Rating
4.7
Spent Enough Time Slug
Spent Enough Time
Spent Enough Time Rating
4.6
Offers Virtual Visits
Yes