Chief - Podiatry
Dr. Clements joined Carilion Clinic in 2005. He earned his medical degree from Temple University and his internship and residency at John Peter Smith Hospital in Fort Worth, Texas.<br/><br/>

As co-chief of the Foot and Ankle Section at Carilions Institute for Orthopaedics and Neurosciences, Dr. Clements specializes in foot and ankle reconstruction, diabetic foot and foot and ankle trauma. He also provides clinical care to patients at the Carilion Clinic Wound Care Center.<br/><br/>

Dr. Clements is certified by the Board of Podiatric Orthopedics and Primary Podiatric Medicine and by the American College of Podiatric Surgery for both foot surgery and reconstructive rearfood and ankle surgery. He has received the Presidents Award from the Virginia Podiatric Medical Association. He is assistant professor of orthopaedic surgery at the Virginia Tech Carilion School of Medicine and clinical professor of medicine at the University of Virginia School of Medicine.<br/><br/>

A licensed pilot, Dr. Clements enjoys flying recreationally in his spare time. He was included in the Airmen Certification Database by the Federal Aviation Administration in 2013 in recognition of his meeting or exceeding educational, licensing and medical standards set by the FAA.
In Practice Since
Wed Jan 01 00:00:00 EST 2003
Procedures Performed
Achilles tendon repair
Ankle fracture repair
Ankle fusions and replacements
Bunion repair
Complex foot reconstruction
Complex limb salvage
Foot fracture repairs
Foot fusions
Affiliations
Carilion Clinic
VTC Affiliate
Medical Education
Temple University School of Podiatric Medicine
Certifications
American Board of Foot & Ankle Surgery (Foot Surgery)
American Board of Podiatry Medicine
Schools
Temple University School of Podiatric Medicine
Internships
John Peter Smith Hospital
Residencies
John Peter Smith Hospital
Interests
Achilles tendon injuries
Ankle arthritis
Ankle fractures
Bunions (Hallux valgus)
Diabetic foot ulcerations
Foot arthritis
Foot fractures
Hammertoes
Ingrown toenails
Accepts Mychart Appointments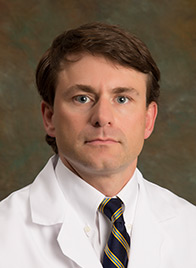 Accepts MyChart Appointments
true
Accepts New Appointments
true
Explained Clearly Slug
Explained Clearly
Explained Clearly Rating
4.7
Listened Carefully Slug
Listened Carefully
Listened Carefully Rating
4.6
Easy Instructions Slug
Easy Instructions
Easy Instructions Rating
4.8
Knew History Slug
Knew Medical History
Showed Respect Slug
Showed Respect
Showed Respect Rating
4.8
Spent Enough Time Slug
Spent Enough Time
Spent Enough Time Rating
4.5