Lisa Apfel has been practicing medicine since 2006. She received her medical degree, completed her internship and residency from the The State University of New York - Buffalo.<br/><br/>

Dr. Apfels clinical expertise includes basic and complex spine surgery, brain tumor surgery, stereotactic and endoscopic cranial surgery, and pediatric neurosurgery. She has special interest in brain tumors, compression fractures, craniosynostosis, pediatric neurosurgery, shunts, and spina bifida.<br/><br/>

Dr. Apfel offers years of experience and professionalism in the surgical and non-surgical care of spinal disorders.
In Practice Since
Sun Jan 01 00:00:00 EST 2006
Procedures Performed
Cranioplasty
Craniotomy
Kyphoplasty
Spinal Fusion
Ventricularperitoneal (VP) shunt
Affiliations
Carilion Clinic
VTC Affiliate
Medical Education
State University of New York at Buffalo
Undergraduate Education
Boston University School of Management
Schools
State University New York at Buffalo
Internships
State University of New York at Buffalo
Residencies
State University of New York at Buffalo
Interests
Brain tumors
Compression fractures
Craniosynostosis (birth defects in infants head)
Pediatric neurosurgery
Shunts
Spina bifida
Accepts Mychart Appointments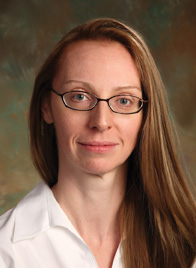 Accepts MyChart Appointments
true
Accepts New Appointments
true
Explained Clearly Slug
Explained Clearly
Explained Clearly Rating
4.8
Listened Carefully Slug
Listened Carefully
Listened Carefully Rating
4.9
Easy Instructions Slug
Easy Instructions
Easy Instructions Rating
5.0
Knew History Slug
Knew Medical History
Showed Respect Slug
Showed Respect
Showed Respect Rating
4.9
Spent Enough Time Slug
Spent Enough Time
Spent Enough Time Rating
4.8