Tara Mitchell, PhD. is a Licensed Clinical Psychologist who has been employed at Carilion Children's for over 10 years. She specializes in treating children and families between the ages of two and eighteen. Her undergraduate degree was completed at University of California, San Diego and her graduate degree was completed at Alliant International University located in Los Angeles, California. She completed her fellowship at Western Youth Services, a nonprofit organization located in California. <br/><br/>
She is recognized in the Roanoke Valley as being a sought-after psychologist evidenced by her multiple television and magazine interviews for the community. She collaborates with pediatricians and other medical providers within our community to educate them on mental health needs. <br/><br/>
Dr. Mitchell provides counseling to children, their families and conducts psychological testing. She is dedicated to providing the best care to the families she works with. For example, she is a certified trainer at Carilion Children's in a evidenced treatment called Parent Child Interaction Therapy (PCIT). The goal of becoming a trainer was to not only provide an effective treatment to families, but also to meet the needs of the community by expanding the availability of the service. <br/><br/>
In addition to being a dedicated psychologist, she is a mother of two children who enjoys spending time with them on the baseball field, at gymnastics and swimming in the pool!
In Practice Since
Fri Jan 01 00:00:00 EST 2010
Affiliations
Carilion Clinic
VTC Affiliate
Graduate Education
Alliant International University
Alliant International University
Undergraduate Education
University of California San Diego
City College of San Francisco
Schools
Alliant International University
Internships
Huntington Beach Community Clinic/
Huntington Beach Community Clinic
Accepts Mychart Appointments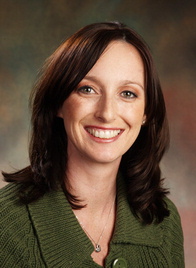 Accepts New Clients
false
Accepts MyChart Appointments
false
Accepts New Appointments
false