Greg Robinson, Ph.D., grew up in North Carolina and attended the University of North Carolina at Chapel Hill. He then went to the University of Georgia and earned a Ph.D. in Counseling Psychology. He completed his internship in psychology at the Central Texas Veterans Health Care system prior to doing his residency in psychology at Lewis-Gale Clinic in Salem, Virginia. He worked with children, adolescents, and adults in a general practice at Lewis-Gale Clinic for about 5 years prior to his move to Carilion Clinic in 2005. He has been working at the Child Development Clinic for 15 years. He conducts cognitive, achievement, psychological, and functional assessments on children with a wide range of emotional and developmental disabilities including Autistic Spectrum Disorder, Intellectual Disability, Specific Learning Disorders, and ADHD. Dr. Robinson, Ph.D. also provides cognitive-behavioral therapy for the treatment of Obsessive-Compulsive Disorder and anxiety disorders. In 2008, he completed the Behavior Therapy Institute with the Obsessive-Compulsive Foundation which is now the International OCD Foundation. Dr. Robinson, Ph.D. frequently has medical students, pediatric residents, and psychiatry fellows observe his testing. In the past, he has supervised Clinical Psychology graduate externs from Virginia Tech University. <br/><br/>

In his free time, he frequently enjoys the outdoor beauty of the Roanoke Valley. He used to help coach a mountain bike team and enjoys riding his mountain and road bikes. He also has more recently started swimming on a regular basis.
I use cognitive-behavioral approaches in the treatment of my patients and strive to specifically tailor and modify the treatment to the specific needs of the patient.
In Practice Since
Fri Jan 01 00:00:00 EST 1999
Procedures Performed
Counseling
Psychological testing
Affiliations
Carilion Clinic
VTC Affiliate
Graduate Education
University of Georgia
University of Georgia
Undergraduate Education
University of North Carolina - Chapel Hill
Internships
Central Texas Veterans Health Care System
Interests
Anxiety disorders
Child clinical psychology
Developmental disorders
Obsessive compulsive disorder (OCD)
Autistic spectrum disorder
Intellectual disability
Specific learning disorders
ADHD
Accepts Mychart Appointments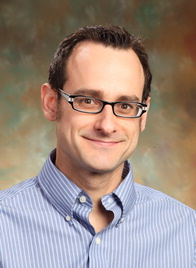 Accepts New Clients
false
Accepts MyChart Appointments
false
Accepts New Appointments
false