Gregory Howes has been practicing medicine since 2009. He has been with Carilion Clinic Neurosurgery since 2015. Dr. Howes completed his medical degree at the West Virginia School of Osteopathic Medicine. He completed his residency at Bromenn Medical Center/Central Illinois Neuroscience Foundation. His fellowship is in functional neurosurgery from Stanford University.<br/><br/>

Dr. Howes has clinical expertise in brain tumors, complex spine, cranial, functional neurosurgery, general neurosurgery, neuro-oncology including radiosurgery, deep brain stimulation, pain neuromodulation, and minimally invasive spine. He has certifications in Principles and Practice of Gamma Knife Radiosurgery from the University of Pittsburgh in Pennsylvania. His academic appointments include Chief of Neurosurgery (2012 2015) and Director of Spine Neuroscience (2012 2015) at Kenwood Hospital-Mercy Health, Cincinnati, Ohio.<br/><br/>

He is a faculty instructor for Medtronic (2013 2015) and assistant clinical professor (2010 2015) at Ohio University, Cincinnati, Ohio.
His has several notable publications including CyberKnife Stereotactic Radiosurgical Rhizotomy for Trigeminal Neuroalgia: Anatomic and Morphological Considerations, Ganlioglioma occurring with glioblastoma maltiforme: separate lesions or the same lesion? and Limited Microdiscectomy for Lumbar Disc Herniation: A Retrospective Long-Term Outcome Analysis. <br/><br/>

Dr. Howes and his family live in Roanoke, VA.
In Practice Since
Thu Jan 01 00:00:00 EST 2009
Affiliations
Carilion Clinic
VTC Affiliate
Medical Education
West Virginia School of Osteopathic Medicine
Certifications
American Osteopathic Board (Neurological Surgery)
Schools
West Virginia School of Osteopathic Medicine*
Fellowships
Stanford University Medical Center
Interests
Brain tumors
Complex spine
Cranial
Functional neurosurgery
General neurosurgery
Minimally invasive spinal surgery
Accepts Mychart Appointments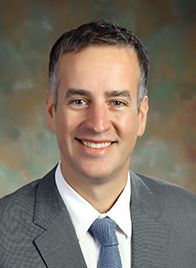 Accepts MyChart Appointments
true
Accepts New Appointments
true
Explained Clearly Slug
Explained Clearly
Explained Clearly Rating
4.4
Listened Carefully Slug
Listened Carefully
Listened Carefully Rating
4.5
Easy Instructions Slug
Easy Instructions
Easy Instructions Rating
4.3
Knew History Slug
Knew Medical History
Showed Respect Slug
Showed Respect
Showed Respect Rating
4.6
Spent Enough Time Slug
Spent Enough Time
Spent Enough Time Rating
4.4