Director, Outpatient High Risk Clinic
Dr. Durica graduated from Pennsylvania State University College of Medicine and completed her residency in Obstetrics and Gynecology at Wellspan Health in 2003. Following residency training, she completed fellowship training in Maternal Fetal Medicine at the University of Pittsburgh Magee-Womens Hospital before joining the faculty at Wellspan Health in 2006. Dr. Durica joined the Carilion Clinic Maternal Fetal Medicine division in 2009, and provides consultation with a focus on high risk maternal pregnancy complications and fetal ultrasound diagnosis. Dr. Durica is active in student and resident teaching, and serves as the outreach liason to referring providers for Maternal Fetal Medicine. As co-director of the Carilion Clinic Perinatal Collaborative, she strives to provide comprehensive prenatal diagnosis and coordination of care necessary to prepare patients who require delivery at Carilion Roanoke Memorial Hospital for fetal abnormalities while assisting outside providers in maintaining local obstetric care. In addition to her clinical responsibilities, Dr. Durica is an assistant professor at Virginia Tech Carilion School of Medicine, and participates in research projects with students, faculty, and residents. Dr. Durica is a member of the Virginia Neonatal Perinatal Collaborative as well as the Virginia Maternal Mortality Review Team in helping to encourage improved maternal and fetal outcomes in our state.
Providing best care for patients facing complications in their pregnancy or involving their fetus requires communication with the patient, coordination with a multidisciplinary care team, and shared discussion with families and providers regarding management. My goal is to educate patients and families, and help them make choices that are best for them given the complication they face.
In Practice Since
Wed Jan 01 00:00:00 EST 2003
Procedures Performed
Ultrasound-guided diagnostic procedures
Amniocentesis (singleton/multifetal gestation)
Ultradound guided fetal procedures
Pleural effusion drainage
Renal fluid collection
Amnioreduction
Selective pregnancy reduction
Nuchal translucency and early anatomy evaluation
Fetal anatomy ultrasound evaluation
Follow up for identified abnormal anatomy finding
Fetal growth evaluations
Nuchal translucency/chorionicity - early pregnancy
Fetal anatomy evaluation and growth ultrasounds
Ultrasound evaluation for TTTS
Potential multifetal pregnancy complications eval.
Ultrasound evaluation of fetal Doppler flow
Ultrasound for evaluation of cervical length
Ultrasound for evaluation of uterine structure
Evaluation and treatment of preterm labor
Evaluation and treatment of cervical insufficiency
Maternal evaluation and management
Care coordination for patients with complications
Delivery coord. for patients with complications
Affiliations
Carilion Clinic
VTC Affiliate
Medical Education
Pennsylvania State University Com.
Undergraduate Education
Pennsylvania State University
Certifications
American Board of OB/GYN
American Board of OB/GYN (Maternal-Fetal Medicine)
Schools
Pennsylvania State University Com.
Fellowships
Magee Women's Hospital/Univ. of Pittsburgh
Interests
Fetal structural anomalies
Amniotic fluid anomalies
Polyhydramnios/oligohydramnios
Maternal disease complicating pregnancy
Medical complications of pregnancy
Preeclampsia
Gestational diabetes
Intrahepatic cholestasis of pregnancy
Preconception counseling
Advanced maternal age in pregnancy
Pregnancy complicated by uterine/cervical anomaly
Pregnancy complicated by placental anomalies
Previa / Vasa previa
Placental mass or bleed
Multifetal pregnancy
Mono Mono twins
Selective IIntrauterine growth restriction (IUGR)
Twin-to-twin transfusion syndrome (TTTS)
DCDA twins and MCDA twins
Triplets and high order multiples
Abnormal genetic screen results
History of poor pregnancy outcomes
Accepts Mychart Appointments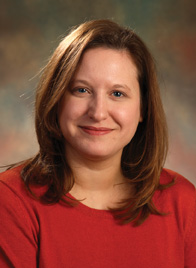 Accepts MyChart Appointments
true
Accepts New Appointments
false
Explained Clearly Slug
Explained Clearly
Explained Clearly Rating
4.0
Listened Carefully Slug
Listened Carefully
Listened Carefully Rating
4.1
Easy Instructions Slug
Easy Instructions
Easy Instructions Rating
4.1
Knew History Slug
Knew Medical History
Showed Respect Slug
Showed Respect
Showed Respect Rating
4.5
Spent Enough Time Slug
Spent Enough Time
Spent Enough Time Rating
4.1