Dr. Ade Olasunkanmi (Dr. O) is a neurosurgeon specializing in adult deformity and complex spinal surgery. Dr. O holds a graduate degree in Information Technology from Pace University in New York. He earned his medical degree from the New York University School of Medicine prior to completing his residency in Neurosurgery at the University of North Carolina Hospitals in Chapel Hill, North Carolina. He went on to complete a focused training in adult deformity correction and complex spine surgery at the University of Wisconsin Hospitals and Clinics in Madison, Wisconsin. While at the University of Wisconsin Hospitals and Clinics, he served as a clinical instructor, teaching residents and performing cases at Meriter Hospital, Madison Veterans Affairs hospital and the University of Wisconsin Hospitals and Clinics. He is clinical lab faculty for the Cleveland Clinics Spine Review Course.

His interests include treatment of spinal tumors, degenerative spine disease, spinal stenosis, adult degenerative scoliosis, cervicothoracic and lumbar deformities. He combines his surgical expertise with advanced equipment (including surgical navigation) to perform surgeries with significant safety and precision. He is active in research with the goal of improving surgical care and physical function.

He is active in national organizations, including the North American Spine Society as a member of the Minimally Invasive Procedures Committee, Congress of Neurological Surgeons and American Association of Neurological Surgeons.
I strive to offer the highest quality of surgical care to all my patients to alleviate suffering and improve function. I prefer non-surgical management over more invasive measures. With my expertise, and using innovative surgical approaches, I work with a team of specialists using advanced equipment (including navigation) to perform high-risk surgeries with significantly increased safety and precision.
Procedures Performed
Cervical foraminotomies
Artificial disc replacement
Cervical/thoracic/lumbar laminectomy and fusion
Cervical laminoplasty
Complex spine surgery
Anterior cervical discectomy and fusion
Lumbar microdiscectomy
Minimally invasive spine biopsy
Craniotomy for tumors/hemorrhage
Carpel tunnel release
Affiliations
Carilion Clinic
VTC Affiliate
Residencies
University of North Carolina
Interests
Complex spinal deformities
Spinal tumors
Spinal trauma and spinal cord injury
Rheumatologic diseases of the spine
Spinal stenosis
Spinal spondylolisthesis
Degenerative cervical/thoracic/lumbar disc disease
Cervical stenosis/myelopathy
Craniocervical junction abnormalities and C1-C2 in
Cervicothoracic kyphosis
Adult degenerative scoliosis/kyphosis
Basilar invagination
Iatrogenic flat-back
Lumbar stenosis, spondylolisthesis
Brain and skull base tumors
Accepts Mychart Appointments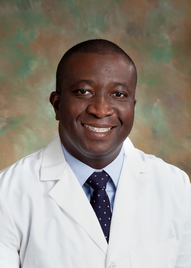 Accepts MyChart Appointments
false
Accepts New Appointments
false
Explained Clearly Slug
Explained Clearly
Explained Clearly Rating
4.5
Listened Carefully Slug
Listened Carefully
Listened Carefully Rating
4.5
Easy Instructions Slug
Easy Instructions
Easy Instructions Rating
4.5
Knew History Slug
Knew Medical History
Showed Respect Slug
Showed Respect
Showed Respect Rating
4.6
Spent Enough Time Slug
Spent Enough Time
Spent Enough Time Rating
4.6