Dr. Owen earned an undergraduate degree with honors from California State Polytechnic University before earning his medical degree from Tulane University School of Medicine. He completed his internship and residency at Oschner Health Systems in New Orleans before completing a fellowship in orthopaedic trauma at Partners HealthCare/Harvard Medical School.<br/><br/>

At Carilion Clinic, Dr. Owen specializes in hip replacement, orthopaedic trauma, limb lengthening and deformity correction; he is certified by the American Board of Orthopaedic Surgery. He is an associate professor of orthopaedic surgery and associate residency program director at the Virginia Tech Carilion School of Medicine.<br/><br/>

In his spare time, Dr. Owen enjoys skiing, camping and spending time with his family.
My goal is to provide prompt, professional, skilled orthopaedic services to all patients with compassion, understanding, honesty, and dignity. Treating them as I myself, would want to be treated.
In Practice Since
Sun Jan 01 00:00:00 EST 2012
Procedures Performed
Fracture repair
Hip replacement
Hip revision surgery
Limb deformity correction
Limb lengthening
Affiliations
Carilion Clinic
VTC Affiliate
Undergraduate Education
California Polytechnic State University
Certifications
American Board of Orthopaedic Surgery
Fellowships
Partners/Harvard Orthopaedic Trauma Service
Interests
Bone infections
Fractures
Hip arthritis
Limb deformity
Malunions
Nonunions
Accepts Mychart Appointments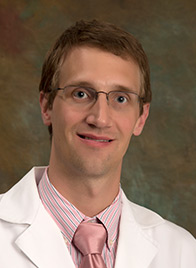 Accepts MyChart Appointments
true
Accepts New Appointments
true
Explained Clearly Slug
Explained Clearly
Explained Clearly Rating
4.7
Listened Carefully Slug
Listened Carefully
Listened Carefully Rating
4.7
Easy Instructions Slug
Easy Instructions
Easy Instructions Rating
4.8
Knew History Slug
Knew Medical History
Showed Respect Slug
Showed Respect
Showed Respect Rating
4.8
Spent Enough Time Slug
Spent Enough Time
Spent Enough Time Rating
4.6
Offers Virtual Visits
Yes