Dr. Adrados graduated from New York University School of Medicine followed by internship and residency training at Yale New Haven Hospital. Hefurther specialized in adult hip and knee joint reconstruction by completing his fellowship training at the OrthoCarolina Hip and Knee Center. Dr. Adrados specializes in minimally invasive hip and knee replacement as well as complex and revision hip and knee reconstruction. <br/><br/>

In addition to his clinical focus, Dr. Adrados' research centers on quality improvement of musculoskeletal care. He has published numerous peer-reviewed journal articles on hip fracture recovery, infection after total joint replacement, health optimization prior to surgery, risks of adverse events during and after elective surgery, patient access to healthcare, and healthcare costs.<br/><br/>

Dr. Adrados knows that hip and knee replacements can be life changing when other treatment options have been exhausted. He uses the latest proven technology with compassionate care in providing successful and safe outcomes.<br/><br/>

Dr. Adrados was born in Brazil but has lived most of his life in the United States. He is fluent in both Portuguese and Spanish.
Carefully performed total hip and knee replacements can be transformative for people. It's a privilege to be able to improve someone's life in such a significant way.
Affiliations
Carilion Clinic
VTC Affiliate
Medical Education
New York University School of Medicine
Interests
Hip arthritis
Knee arthritis
Fractures
Pain after knee and hip replacement
Osteonecrosis
Degenerative joint disease
Lower extremity deformity
Hip and knee pain
Hip and knee instability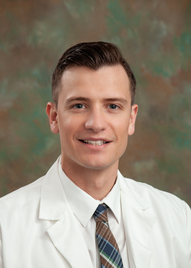 Accepts MyChart Appointments
true
Accepts New Appointments
false