A Blacksburg native, Dr. Maher earned a masters degree in accounting and information systems at Virginia Techs Pamplin School of Business before attending medical school at the Jefferson Medical College at Thomas Jefferson University in Philadelphia. After earning his medical degree, he completed an internship and residency in orthopaedic surgery at Virginias Naval Medical Center Portsmouth. He completed a fellowship training in orthopaedic sports medicine and arthroscopy at New England Baptist Hospital in Boston.<br/><br/>

Dr. Maher utilizes his medical training as well as 14 years of experience in the U.S. Navy Medical Corps to provide world-class sports medicine care at Carilion Clinics Institute for Orthopaedics and Neurosciences. He is certified by the American Board of Orthopaedic Surgery and serves as assistant professor of orthopaedic surgery at Virginia Tech Carilion School of Medicine.<br/><br/>

An athlete himself, Dr. Maher played basketball for Blacksburg High School, the John Hopkins University and Roanoke College. In addition to serving as a Navy physician, he was previously team doctor for the Boston Celtics and Harvard University Athletics.<br/><br/>

Dr. Maher currently serves as the team physician for several local and regional high school and college athletic teams.
My mission is to bring world class orthopaedic treatment home to the New River Valley. I provide compassionate care with integrity and expertise. It is an honor to be your surgeon and I treat each patient like a member of the family.
In Practice Since
Fri Jan 01 00:00:00 EST 2010
Procedures Performed
Clavicle, fracture repair (open/closed)
Knee, ACL reconstruction, primary and revision
Knee, arthroscopy (scope)
Knee, meniscal repair
Knee, meniscectomy
Shoulder, repair/reconstruction (AC joint)
Shoulder, arthroscopy (scope)
Shoulder, rotator cuff repair
Shoulder, reconstruction for instabilty and tear
Fracture repair
Knee, joint replacement (partial and total)
Hip, arthroscopy (scope)
Hip, labral repair
Affiliations
Carilion Clinic
VTC Affiliate
Medical Education
Jefferson Medical College
Certifications
American Board of Orthopaedic Surgery
Schools
Jefferson Medical College*
Internships
Naval Medical Center Portsmouth
Residencies
Naval Medical Center Portsmouth
Fellowships
New England Baptist Hospital
Interests
Any body part, separations/dislocations
Elbow, bursitis
Knee, instability or dislocation
Knee, ligament injury or tear
Knee, meniscal tears or injuries
Knee pain, acute and/or activity related injuries
Knee, sprains and strains
Shoulder AC joint (injury or arthritis)
Shoulder, bursitis
Shoulder, impingement
Shoulder, instability or dislocation
Shoulder pain, activity related injuries
Shoulder, rotator cuff injuries or disease
Shoulder, sprains and strains
Ankle, sprains and strains
Shoulder, arthritis
Elbow, tendinopathy
Elbow, tennis and golfers
Shoulder, biceps, injury/tear
Elbow, injuries
Knee, arthritis
Hip, labral tear
Clavicle, fractures (collar-bone)
Knee, anterior cruciate ligament (ACL) tears
Shoulder, labral tear
Knee, tendon ruptures
Shoulder, dislocations
Knee, fractures
Knee, Patella dislocation
Carpal tunnel syndrome
Accepts Mychart Appointments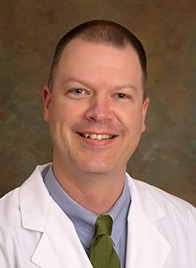 Accepts MyChart Appointments
true
Accepts New Appointments
true