Dr. John Tuttle offers assessment and diagnostic care for sports medicine and all musculoskeletal conditions as well as activity-related sports injuries. He offers comprehensive care to athletes across the spectrum of competition, including surgical intervention when necessary. He cares for patients of all ages and activity levels, from a 15-year old with a knee ligament injury to a 75-year old with shoulder arthritis or rotator cuff tear. He has subspecialty training in fracture care, shoulder replacement arthroplasty, as well as minimally invasive arthroscopic surgery.<br/><br/>

Dr. Tuttle has provided and assisted in athletic team coverage from the professional to the collegiate and high school level, including the Chicago Blackhawks, Chicago Cubs, USA Gymnastics Championships, Providence Bruins, Northwestern University football, Brown University football, hockey, and lacrosse, and Mount Hope High School football. He currently provides athletic coverage for the Roanoke Rail Yard Dawgs hockey team, the Virginia Military Institute football team, and the Cave Spring High School football team.<br/><br/>

Dr. Tuttle has contributed to medical research from the laboratory to the bedside throughout his career. He has published over a dozen peer reviewed articles, abstracts, and book chapters in an effort to improve the standard of care of orthopedic patients. Additionally, he is a member of the American Academy of Orthopaedic Surgeons, Arthroscopic Association of North America, Orthopaedic Trauma Association and the American Orthopaedic Society of Sports Medicine.
In Practice Since
Sun Jan 01 00:00:00 EST 2017
Procedures Performed
Clavicle, fracture repair (open/closed)
Elbow, arthroscopy (scope)
Elbow, fracture repair
Elbow, Ligament reconstruction including 'Tommy J
Elbow, tendon repair/biceps/triceps
Knee, meniscal repair
Knee, meniscectomy
Knee, patellar dislocation reconstruction
Other, fracture repair
Shoulder, fracture repair
Stress, fracture repair
Elbow, ulna transposition
Knee, ACL reconstruction, primary and revision
Knee, arthroscopy (scope)
Knee, fracture repair
Knee, Ligament reconstruction ( ACL, PCL, Collater
Knee, ultra-sound guided injections
Shoulder, acromioclavicular repair/reconstruction
Shoulder, arthroscopy (scope)
Shoulder, joint replacement (partial and total)
Shoulder, joint replacement (reverse total)
Shoulder, joint replacement (reverse total)
Shoulder, Reconstruction for instabilty and labral
Shoulder, rotator cuff repair
Shoulder, ultra-sound guided injections
Affiliations
Carilion Clinic
VTC Affiliate
Medical Education
Case Western Reserve University School of Medicine
Graduate Education
Case Western Reserve University School of Medicine
Internships
Brown University/Rhode Island Hospital
Residencies
Brown University/Rhode Island Hospital
Fellowships
Brown University/Rhode Island Hospital
Northwestern University
Interests
Any body part, separations/dislocations
Elbow, bursitis
Knee, instability or dislocation
Knee, ligament injury or tear
Knee, meniscal tears or injuries
Knee pain, acute and/or activity related injuries
Knee, sprains and strains
Shoulder AC joint (injury or arthritis)
Shoulder, bursitis
Shoulder, impingement
Shoulder, instability or dislocation
Shoulder pain, activity related injuries
Shoulder, rotator cuff injuries or disease
Shoulder, sprains and strains
Ankle, sprains and strains
Shoulder, biceps, injury/tear
Clavicle, fractures (collar-bone)
Knee, anterior cruciate ligament (ACL) tears
Shoulder, labral tear
Knee, tendon ruptures
Shoulder, dislocations
Stress, fractures
Knee, bursitis
Ankle, achilles tendinitis
Compartment syndrome
Elbow, dislocations
Other fractures (leg, finger, knee cap)
Shoulder, arthritis
Elbow, tendinopathy
Elbow, tennis and golfers
Elbow, injuries
Knee, fractures
Elbow, biceps, injury/tear
Elbow pain, activity related injuries or condition
Elbow, nerve entrapment
Elbow, sprains and strains
Shoulder, fractures
Elbow, fractures
Accepts Mychart Appointments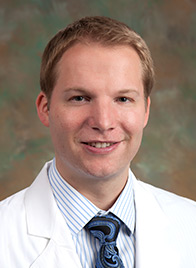 Accepts MyChart Appointments
true
Accepts New Appointments
true