Dr. Seamon earned his medical degree at the University of Virginia School of Medicine, where he completed his internship and residency before completing a fellowship in orthopaedic surgical trauma at Saint Louis University Hospital.<br/><br/>

Dr. Seamon specializes in orthopaedic surgery at Carilion Clinics Institute for Orthopaedics and Neurosciences. He is an assistant professor of orthopaedic surgery at the Virginia Tech Carilion School of Medicine.
My goal is to provide compassionate, patient-centered, high quality care, with an emphasis on concise communication of each step. I strive for informed patient participation in all aspects of care.
In Practice Since
Thu Jan 01 00:00:00 EST 2015
Procedures Performed
IMN/ORIF of hip and proximal femur fractures
IMN/ORIF of tibia and femur fractures
Knee arthroscopy
ORIF of ankle and foot fractures
ORIF of humerus, elbow, forearm and wrist fracture
ORIF of pelvic ring and acetabular fractures
Repair of ruptured tendons
Treatment post-traumatic/congenital limb deformity
Affiliations
Carilion Clinic
VTC Affiliate
Certifications
American Board of Orthopaedic Surgery
Fellowships
Saint Louis University School of Medicine
Interests
Arthritis (foot, ankle, hip and knee)
Bone and soft tissue infections
Fractures of the femoral head
Hip fractures and dislocations
Long bone fractures
Pelvic and acetabular fractures
Periarticular fractures and dislocation
Tendon and muscle tears
Accepts Mychart Appointments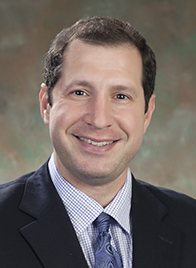 Accepts MyChart Appointments
true
Accepts New Appointments
true
Offers Virtual Visits
Yes