Dr. Casey is excited to return home to Virginia after years of surgical training abroad. He comes to Carilion Clinic following residency training at the University of North Carolina Women's Hospital in Chapel Hill. He then completed a subspecialty fellowship in Minimally Invasive Gynecologic Surgery (MIGS) and Pelvic Pain at Vanderbilt University in 2017 and currently serves on the national Board of Directors for the MIGS Fellowship. <br/><br/>

Dr. Casey is excited to expand advanced surgical and pelvic pain treatment services to help the women of western Virginia and beyond. He has led multiple research projects and publications in the field of laparoscopic surgery and chronic pelvic pain treatment. He has presented this research at national and international conferences and has received several awards for these findings as well as numerous teaching awards. Carilion Clinic has dedicated itself to being on the forefront of women's care, and Dr. Casey and the entire OBGYN faculty look forward to continuing that goal.
We take a holistic approach to the problems of our patients. Our goal is to use the most appropriate medical and surgical solutions to solve medical issues while also improving the overall well being of patient's lives.
In Practice Since
Sun Jan 01 00:00:00 EST 2017
Procedures Performed
Fibroid removal (myomectomy and hysteroscopy)
Ovarian cystectomy
Fertility preservation surgeries
Polyp removal
Abdominal cerclage placement
Caesarean section scar defect revision
Hysterectomy (minimally invasive)
Endometrial ablations
Lysis of adhesions
Essure removal
Endometriosis removal
Affiliations
Carilion Clinic
VTC Affiliate
Internships
University of North Carolina - Chapel Hill
Residencies
University of North Carolina - Chapel Hill
Fellowships
Vanderbilt University School of Medicine
Interests
Pelvic pain
Large or symptomatic fibroids
Essure coil problems
Painful and irregular periods
Vulvar disorders
Surgical conditions
Ovarian cysts
Uterine fibroids
Irregular masses
Chronic pelvic pain
Dysmenorrhea
Dyspareunia
Endometriosis
Bothersome periods
Pain with sexual intercourse
Pelvic adhesions
Vulvar and vaginal pain
Vaginal atrophy
Pain after surgery
Birth control
Fibroid treatment
STD testing
Accepts Mychart Appointments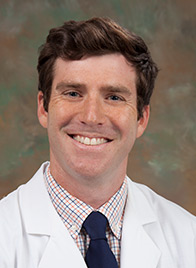 Accepts MyChart Appointments
true
Accepts New Appointments
false
Explained Clearly Slug
Explained Clearly
Explained Clearly Rating
4.9
Listened Carefully Slug
Listened Carefully
Listened Carefully Rating
4.9
Easy Instructions Slug
Easy Instructions
Easy Instructions Rating
4.9
Knew History Slug
Knew Medical History
Showed Respect Slug
Showed Respect
Showed Respect Rating
4.9
Spent Enough Time Slug
Spent Enough Time
Spent Enough Time Rating
5.0