Interim Chair, Department of Obstetrics and Gynecology
After graduating from medical school at the University of Florida College of Medicine, Dr. Johnson completed his residency training in Obstetrics and Gynecology at the University of Florida in 2007. After completing residency, he worked in a private practice group in Florence, SC for several years. Joining the faculty at Virgina Tech-Carilion School of Medicine in 2009, he has been actively involved in medical education and patient care. While at Carilion Clinic, he developed a multi-disciplinary pelvic pain clinic with the aim to improve patient's quality of life through a holistic treatment approach. He is currently the Assistant Resident Program Director and Medical Director of Quality for the Department of OB/GYN. Dr. Johnson is also a Board Examiner for the American Board of Obstetrics and Gynecology.
To provide patient-centered, evidence-based care for women at every stage of their lives.
In Practice Since
Mon Jan 01 00:00:00 EST 2007
Procedures Performed
Laparoscopic treatment of endometriosis
Abdominal and vaginal hysterectomy
Hysteroscopy
Colposcopy and LEEP
Gynecology laparoscopy
Laparoscopic hysterectomy
Minimally invasive surgery
Affiliations
Carilion Clinic
VTC Affiliate
Undergraduate Education
Florida State University - Talllahassee Campus
Interests
Menstrual disorders
Leiomyoma
Normal pregnancies
High risk pregnancies
Well women examinations
Abnormal cervical cancer screenings (pap smears)
Postmenopausal bleeding
Vulvodynia
Pelvic Pain
Painful sex treatment
Contraception
Fibroid treatment
STD testing
Accepts Mychart Appointments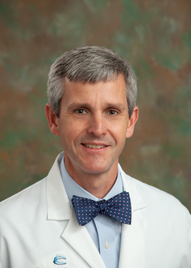 Accepts MyChart Appointments
true
Accepts New Appointments
true
Explained Clearly Slug
Explained Clearly
Explained Clearly Rating
4.8
Listened Carefully Slug
Listened Carefully
Listened Carefully Rating
4.9
Easy Instructions Slug
Easy Instructions
Easy Instructions Rating
4.8
Knew History Slug
Knew Medical History
Showed Respect Slug
Showed Respect
Showed Respect Rating
4.9
Spent Enough Time Slug
Spent Enough Time
Spent Enough Time Rating
4.9