Dr. Hemphill earned his medical degree at the University of Cincinnati and completed his internship at Tripler Army Medical Center in Honolulu, Hawaii. He then completed a residency in orthopaedic surgery at the Dwight D. Eisenhower Army Medical Center in Augusta, Georgia, before completing a fellowship in sports medicine at Columbus, Georgias Hughston Clinic.<br/><br/>

As a sports medicine provider at Carilion Clinics Institute for Orthopaedics and Neurosciences, Dr. Hemphill specializes in both operative and non-operative treatment of knee, hip, elbow and shoulder conditions, including fracture repair; meniscus and ligament tears; and hip and knee arthritis.<br/><br/>

Dr. Hemphill serves as the team physician for Rockbridge County High School, Parry McCluer as well as Washington and Lee and Virginia Military Academy.
I have never regretted my medical career choice of caring for orthopaedic patients and stepping back to watch the bones and joints heal. I will say though, playing baseball longer and making it to the "bigs" may have edged it out... if that had happened.
In Practice Since
Tue Jan 01 00:00:00 EST 1991
Procedures Performed
Clavicle, fracture repair (open/closed)
Elbow, arthroscopy (scope)
Knee, ACL reconstruction, primary and revision
Knee, arthroscopy (scope)
Knee, meniscal repair
Knee, meniscectomy
Fracture repair
Shoulder, repair/reconstruction (AC joint)
Shoulder, arthroscopy (scope)
Shoulder, joint replacement (partial and total)
Shoulder, joint replacement (reverse total)
Shoulder, reconstruction for instabilty and tear
Shoulder, rotator cuff repair
Ankle, arthroscopy (scope)
Ankle, fracture repair
Elbow, ligament reconstruction
Elbow, tendon repair/biceps/triceps
Foot, achilles repair
Knee, patellar dislocation reconstruction
Finger, trigger
Knee, joint replacement (partial and total)
Wrist, carpal tunnel release
Elbow, ulna transposition
Foot, jones fracture repair
Hip, joint replacement
Medical Education
University of Cincinnati College of Medicine
Certifications
American Board of Orthopaedic Surgery
Schools
University of Cincinnati College of Medicine
Internships
Tripler Army Medical Center
Residencies
Dwight David Eisenhower Army Medical Center
Fellowships
Hughston Orthopedic Clinic
Interests
Ankle, sprains and strains
Any body part, Separations/dislocations
Clavicle, fractures (collar-bone)
Elbow, bursitis
Knee, anterior cruciate ligament (ACL) tears
Knee, arthritis
Knee, instability or dislocation
Knee, ligament injury or tear
Knee, meniscal tears or injuries
Knee pain, acute and/or activity related injuries
Knee, sprains and strains
Shoulder AC joint (injury or arthritis)
Shoulder, arthritis
Shoulder, bursitis
Shoulder, dislocations
Shoulder, impingement
Shoulder, instability or dislocation
Shoulder pain, activity related injuries
Shoulder, rotator cuff injuries or disease
Shoulder, sprains and strains
Elbow, biceps, injury/tear
Elbow pain, activity related injuries or condition
Elbow, tendinopathy
Elbow, tennis and golfers
Knee, bursitis
Other fractures (leg, finger, knee cap)
Stress, fractures
Knee, fractures
Shoulder, biceps, injury/tear
Shoulder, labral tear
Knee, tendon ruptures
Wrist, carpal tunnel syndrome
Wrist, cubital tunnel
Elbow, nerve entrapment
Hip, arthritis
Elbow, dislocations
Accepts Mychart Appointments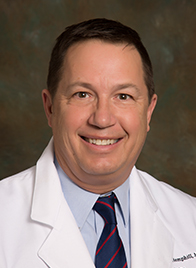 Accepts MyChart Appointments
true
Accepts New Appointments
true
Explained Clearly Slug
Explained Clearly
Explained Clearly Rating
4.9
Listened Carefully Slug
Listened Carefully
Listened Carefully Rating
5.0
Easy Instructions Slug
Easy Instructions
Easy Instructions Rating
4.8
Knew History Slug
Knew Medical History
Showed Respect Slug
Showed Respect
Showed Respect Rating
5.0
Spent Enough Time Slug
Spent Enough Time
Spent Enough Time Rating
4.9