Dr. Fidler earned his bachelors degree from Presbyterian College while also playing on the collegiate football team. He earned his medical degree from Kent State University and then he completed his internship and residency at MedStar Washington Hospital Center and Georgetown University Hospital in Washington, D.C. He then went on to complete his fellowship training at the Orthopedic Foot and Ankle Center in Columbus, OH which specializes in total ankle joint replacements and complex deformity correction. <br> <br>



Dr. Fidler joined Carilion Clinic in 2016, where he specializes in foot and ankle reconstructive surgery, trauma care, arthroscopy and diabetic limb salvage. He is qualified by the American Board of Foot and Ankle Surgery in foot and reconstructive hindfoot and ankle surgery. He is an assistant professor of orthopaedic surgery at the Virginia Tech Carilion School of Medicine. <br> <br>



In his spare time Dr. Fidler enjoys endurance training, CrossFit, and spending time with his daughter and family.
In Practice Since
Fri Jan 01 00:00:00 EST 2016
Procedures Performed
Achilles tendon repair
Ankle arthroscopy
Ankle fusions
Ankle joint replacement
Ankle ligament reconstruction
Bunion repair
Complex foot deformity reconstruction
Complex limb salvage
Foot fusions
Hammertoe surgery
Affiliations
Carilion Clinic
VTC Affiliate
Medical Education
Kent State Univeristy College of Podiatric Medicine
Certifications
American Board of Foot & Ankle Surgery (Foot Surgery)
American Board of Foot & Ankle Surgery (Rearfoot/Ankle)
Schools
Kent State Univeristy College of Podiatric Medicine
Internships
MedStar Washington Hospital Center
Residencies
MedStar Washington Hospital Center
Fellowships
Orthopedic Foot & Ankle Center
Interests
Achilles tendon and ligament injuries
Ankle arthritis, fractures and deformities
Foot arthritis, fractures and deformities
Bunions (Hallux valgus)
Diabetic foot ulcerations
Flat feet
Hammertoes
High arches
Ingrown toenails
Foot and ankle sports injuries
Accepts Children
true
true
true
true
false
Accepts New Clients
true
true
true
true
false
Accepts Mychart Appointments
true
false
false
false
false
Accepts New Appointments
true
false
false
false
false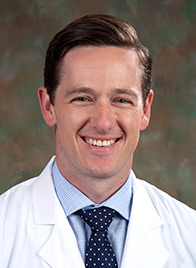 Accepts MyChart Appointments
true
Accepts New Appointments
true
Offers Virtual Visits
Yes