Dr. Catterson has been practicing medicine since 2005. He earned his bachelors degree from Penn State before attending Drexel University College of Medicine. After earning his medical degree, he completed an internship and residency in orthopaedic surgery at Allegheny Hospital in Pittsburgh, Pennsylvania where he worked with the Pittsburgh Pirates. He then completed a fellowship in orthopaedic sports medicine at American Sports Medicine Institute in Birmingham, Alabama. Dr. Catterson is currently the team orthopedic physician for Virginia Tech and Radford University.<br/><br/>

As a sports medicine provider at Carilion Clinics Institute for Orthopaedics and Neurosciences, Dr. Catterson specializes in both operative and non-operative treatment of shoulder, elbow and knee injuries, including rotator cuff tears, shoulder instability and labral tears, knee cartilage and meniscal injuries, and knee ligament repair and reconstruction. Dr. Catterson also regularly treats non-sports-related conditions such as knee and shoulder arthritis and performs total and partial knee replacements as well as total and reverse shoulder replacements.<br/><br/>

Dr. Cattersons academic responsibilities include being the Chair of Orthopaedic Surgery at the Edward Via College of Osteopathic Medicine in Blacksburg. He is also an assistant professor of orthopaedic surgery at the Virginia Tech Carilion School of Medicine. He is certified by the American Board of Orthopaedic Surgery.<br/><br/>

While not in the office he enjoys photography, travel, golf, and spending time with his wife and three children.
Orthopaedics is an extremely rewarding profession. The most gratifying part of my job is improving the quality and function of my patient's lives allowing them to get back to the lifestyle they deserve.
In Practice Since
Sat Jan 01 00:00:00 EST 2005
Procedures Performed
Clavicle, fracture repair (open/closed)
Elbow, arthroscopy (scope)
Hip, arthroscopy (scope)
Hip, labral repair
Knee, ACL reconstruction, primary and revision
Knee, arthroscopy (scope)
Knee, joint replacement (partial and total)
Knee, meniscal repair
Knee, meniscectomy
Fracture repair
Shoulder, acromioclavicular repair/reconstruction
Shoulder, arthroscopy (scope)
Shoulder, joint replacement (partial and total)
Shoulder, joint replacement (reverse total)
Shoulder, reconstruction for instabilty and tear
Shoulder, rotator cuff repair
Wrist, carpal tunnel release
Affiliations
Carilion Clinic
VTC Affiliate
Medical Education
Drexel University College of Medicine
Undergraduate Education
Pennsylvania State University - Eberly College of Science
Certifications
American Board of Orthopaedic Surgery
Schools
Drexel University College of Medicine
Residencies
Allegheny General Hospital
Fellowships
American Sports Medicine Institute
Interests
Ankle, sprains and strains
Any body part, separations/dislocations
Clavicle, fractures (collar-bone)
Concussions, sports related
Elbow, bursitis
Hip, labral tear
Knee, anterior cruciate ligament (ACL) tears
Knee, arthritis
Knee, fractures
Knee, instability or dislocation
Knee, ligament injury or tear
Knee, meniscal tears or injuries
Knee pain, acute and/or activity related injuries
Shoulder, AC joint (injury or arthritis)
Shoulder, arthritis
Shoulder, biceps, injury/tear
Shoulder, bursitis
Shoulder, dislocations
Shoulder, impingement
Shoulder, instability or dislocation
Shoulder, labral tear
Shoulder pain, activity related injuries
Shoulder, rotator cuff injuries or disease
Shoulder, sprains and strains
Wrist, carpal tunnel syndrome
Wrist, cubital tunnel
Accepts Mychart Appointments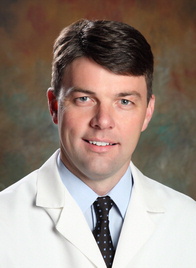 Accepts MyChart Appointments
true
Accepts New Appointments
true
Explained Clearly Slug
Explained Clearly
Explained Clearly Rating
4.8
Listened Carefully Slug
Listened Carefully
Listened Carefully Rating
4.7
Easy Instructions Slug
Easy Instructions
Easy Instructions Rating
4.8
Knew History Slug
Knew Medical History
Showed Respect Slug
Showed Respect
Showed Respect Rating
4.8
Spent Enough Time Slug
Spent Enough Time
Spent Enough Time Rating
4.6