Dr. Coobs earned his undergraduate and medical degrees from the University of Minnesota Minneapolis before completing his residency there in orthopedic surgery. He completed fellowships in adult reconstruction and hip preservation surgery at Washington University School of Medicine and in orthopaedic traumatology and hip replacement at Skyline Medical Center Hughston Clinic.<br/><br/>

Dr. Coobs received the American Orthopaedic Society for Sports Medicines Excellence in Research Award in 2009 and the Orthopaedic Research and Education Foundations Clinical Research Award in 2013, and he was named to the American Orthopaedic Associations Resident Leadership Forum in 2013.<br/><br/>

Dr. Coobs joined Carilion Clinic in 2015 as a joint replacement specialist in Carilions Institute of Orthopaedics and Neurosciences. An assistant professor of orthopaedic surgery at the Virginia Tech Carilion School of Medicine, he was named an Orthopaedic Surgeon to Know by Beckers Orthopaedic Review in 2016.
I aim to provide excellent and compassionate care to all of my patients, transferring a clear understanding of their diagnosis and all available treatment options.
In Practice Since
Thu Jan 01 00:00:00 EST 2015
Procedures Performed
Anterior approach hip replacement
Fracture repair (operative fixation of fractures)
Hip arthroscopy
Periacetabular osteotomy (PAO)
Proximal femoral osteotomy
Revision total joint replacement
Surgical hip dislocation
Total Joint Replacement - Hip, Knee and Shoulder
Affiliations
Carilion Clinic
VTC Affiliate
Certifications
American Board of Orthopaedic Surgery
Fellowships
Hughston Clinic - Nashville
Washington University Orthopedics
Interests
Failed total joint replacements
Femoroacetabular impingement (FAI)
Fractures
Hip dysplasia
Hip labral tears
Hip, knee and shoulder disorders
Osteonecrosis
Periprosthetic infections
Perthes deformities of the hip
Post-traumatic arthritis
Rheumatoid arthritis
Slipped capital femoral epiphysis (SCFE)
Accepts Mychart Appointments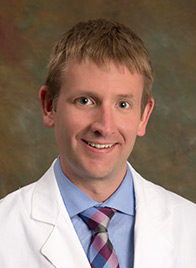 Accepts MyChart Appointments
true
Accepts New Appointments
true
Explained Clearly Slug
Explained Clearly
Explained Clearly Rating
4.8
Listened Carefully Slug
Listened Carefully
Listened Carefully Rating
4.8
Easy Instructions Slug
Easy Instructions
Easy Instructions Rating
4.7
Knew History Slug
Knew Medical History
Showed Respect Slug
Showed Respect
Showed Respect Rating
4.8
Spent Enough Time Slug
Spent Enough Time
Spent Enough Time Rating
4.7