Carilion Franklin Memorial Hospital, located in Rocky Mount, VA provides a full range of top-quality inpatient and outpatient care for residents from Boones Mill and Wirtz to Hardy and Smith Mountain Lake.
Carilion Franklin Memorial Hospital's (CFMH) team of health care professionals provides patients with reliable, safe care to get you on the road to recovery, close to home. For inpatient care, our physicians diagnose and treat illnesses, anticipate problems and rapidly respond to changes in patient conditions. Emergency services are onsite 24/7 and CFMH offers direct access to Carilion's Level I Trauma Center if an advanced level of care is needed.
CFMH is a community partner and dedicated to helping you on your wellness journey.
Postal Address
390 South Main St
Rocky Mount, VA 24151
United States
Primary Phone
540-483-5277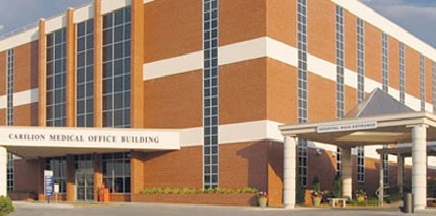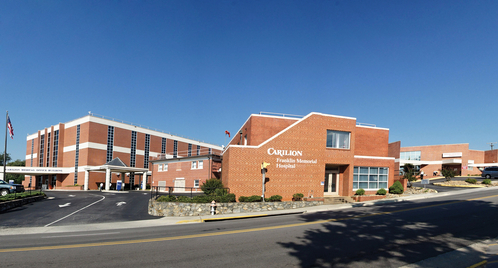 Patient Resources
Visit the Information desk in the lobby for patient room information and directions to services such as Medical Records/HIM. The cafeteria is located on the lower level. Other resources you may want to refer to before coming to the hospital are MyChart for your medical records and CFMH's patient guide.
See provided links for more resources you may want to refer to before your visit.
To obtain copies of your medical records, complete the release form (see button below) and fax to HIM at 540-483-9785 or mail to:
Carilion Franklin Memorial Hospital
Attn.: HIM/Medical Records
180 Floyd Ave. 
Rocky Mount, VA 24151
Billing Info
Medical billing is complex and can be difficult to understand. The Pay Your Bill link has information about the billing process and definitions of terms that are frequently used in medical billing to help you better understand how the billing process works.
The Hospital Charges link has spreadsheets with our hospitals' standard charges for items and services as well as charges for each diagnosis-related group (DRG). Spreadsheets list standard hospital charges and are not intended to be used to estimate your cost for receiving care.
Your total bill will depend on a number of factors. Some of these include patient acuity (how sick you are), the specific services you receive and the specific products that are ordered by your provider. You will receive separate bills for hospital services and for physician services. If you have insurance, your out-of-pocket cost is based on the terms of your insurance plan and rates for services negotiated by your insurance company.  
Pricing fluctuations may occur, and we will post periodic updates to the lists. If you have questions, please contact Billing Customer Service at  540-983-4294 or toll free at 866-720-3742.
Parking Info
CFMH's main hospital entrance is marked with the number one and has a slightly inclined sidewalk. The medical office building entrance is marked with the number two. Patients who need an elevator can access the hospital through the medical office building at the far end of the hallway. The emergency entrance is on the right side of the facility and is marked with a number three.
Announcements
Announcements
To help reduce the spread and exposure of COVID-19, Carilion has implemented visitation guidelines to help keep our patients and employees safe. Learn about the visitation restrictions here: Visitor Guidelines