Know the signs.
HTML Block

SEEING YOU SAFELY
At Carilion Clinic, your safety and well-being are always our top priority. Right now, we're taking extra precautions and safety measures so you feel confident and comfortable in our care.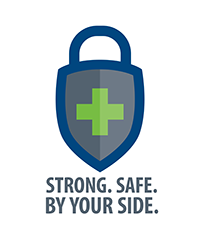 SIGNS OF A HEART ATTACK
Pressure or squeezing in the center of the chest
Pressure or squeezing in the center of the chest is the main symptom of a heart attack. When you feel any combination of pressure or squeezing and the symptoms below, call 911 immediately. Do not wait or try to drive yourself to the hospital.
Pain through the shoulders, arms, neck or jaw
Dizziness, fainting or sudden abnormal sweating
Shortness of breath
Heartburn, nausea or indigestion-like pain
Extreme fatigue or exhaustion
WHAT'S MY RISK?

SELECT ALL THAT APPLY
Knowledge is power. The more risk factors you have, the higher your chance of developing coronary heart disease—a buildup of plaque in your arteries that could lead to heart attack.
I'm 65 years of age or older.  
I am male.  
I have high cholesterol.  
I am of African-American descent.  
I have diabetes.  
I currently smoke or vape, or used to smoke or vape.  
I have high blood pressure.  
I live a relatively inactive lifestyle.  
I am considered overweight or obese.  
One or more of my parents had/has heart disease.  
0-1

MINIMAL RISK

Congratulations! Your risk of heart attack is low.

It is still important to know your signs and risks. Talk with your provider about developing a healthy lifestyle.

2-5

MODERATE RISK

You are at moderate risk for coronary heart disease.

Changes you make to your daily life can help decrease your risk. Start by seeing your primary care provider to gain a better understanding and learn ways to take charge of your heart health.

Find a Provider

5+

HIGH RISK

Your answers indicate that you are at high risk for heart attack.

Visit your primary care provider as soon as possible. They will help you understand your specific risks and take action to reverse what you can. If necessary, they may refer you to a specialist.

Find a Doctor
RESOURCES FOR HEART HEALTH
Enable Spanish translations
Off