Dr. Violet Borowicz grew up in Silver Spring, Maryland and is the oldest of four. She graduated medical school at Drexel University College of Medicine in Philadelphia, Pennsylvania in 2008. She subsequently completed her pediatric residency at Alfred I. duPont Hospital for Children in Wilmington, Delaware in 2011 and her pediatric hematology oncology fellowship at Children's National Health System in Washington, DC in 2014. <br/><br/>

Dr. Borowicz joined Carilion Children's in 2014 and provides pediatric hematology oncology and pediatric palliative medicine care to children in the Roanoke Valley. Caring for children with a variety of hematologic and oncologic processes is a very rewarding and humbling experiencing and she is grateful for the ability to provide this care to patients and families. Palliative medicine became a passion of hers throughout her training and she aims to provide quality of life care and symptom management to any child living with a chronic life-threatening illness. She is an assistant professor at VTC School of Medicine and Edward Via College of Osteopathic Medicine. Dr. Borowicz became the Medical Director for Care Connection for Children in 2017. She is now also Associate Program Director for the VTC Pediatric Residency Program since late 2019. She enjoys working with students and residents and has a passion for helping learners with wellness and resilience in medicine. <br/><br/>

Outside of work, she loves spending time with her family and friends, is a huge hockey fan (go Caps!) and enjoys traveling, concerts and theater.
Being able to form close relationships through open communication and team work with a patient and their family is integral to effective family-centered care.
In Practice Since
Wed Jan 01 00:00:00 EST 2014
Procedures Performed
Bone marrow aspirate
Bone marrow biopsy
Lumbar puncture (spinal tap)
Affiliations
Carilion Clinic
VTC Affiliate
Medical Education
Drexel University College of Medicine
Certifications
American Board of Pediatrics
American Board of Pediatrics (Hematology/Oncology)
Schools
Drexel University College of Medicine
Internships
Nemours - Alfred DuPont Hospital for Children
Residencies
Nemours - Alfred DuPont Hospital for Children
Fellowships
Childrens National Medical Center
Interests
Histiocytic disorders
Platelet disorders (such as IPT, etc.)
Thalassemia
Bone marrow failure syndromes
Anemia
Bleeding disorders
Thrombophilia and Thrombotic disorders
Sickle cell disease
Childhood malignancy
Pediatric palliative care
Accepts Mychart Appointments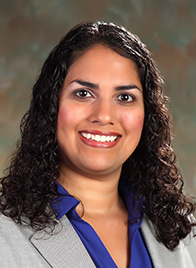 Accepts MyChart Appointments
true
Accepts New Appointments
false
Explained Clearly Slug
Explained Clearly
Explained Clearly Rating
4.9
Listened Carefully Slug
Listened Carefully
Listened Carefully Rating
4.9
Easy Instructions Slug
Easy Instructions
Easy Instructions Rating
4.8
Knew History Slug
Knew Medical History
Showed Respect Slug
Showed Respect
Showed Respect Rating
4.9
Spent Enough Time Slug
Spent Enough Time
Spent Enough Time Rating
4.8