Vein Care
We provide traditional, minimally invasive and endovascular surgical treatments for the full spectrum of blood vessel diseases and offer outpatient non-invasive vascular diagnostic testing. Carilion is recognized in western Virginia as a leader in vascular care with a team of doctors providing expert care.
Vascular disease affects the arteries and veins in your body, which carry blood throughout your body and to your heart. Our vascular experts can diagnose and perform a broad range of vascular procedures to treat vascular disease. We offer a highly coordinated, multi-disciplinary approach that allows us to tailor a custom treatment plan for every patient, including minimally invasive and endovascular approaches, open surgeries and complex abdominal aneurysm repair in our new Aortic Center at Carilion Roanoke Memorial Hospital.
Recognized as High Performing for Abdominal Aortic Aneurysm Repair at Carilion Roanoke Memorial Hospital.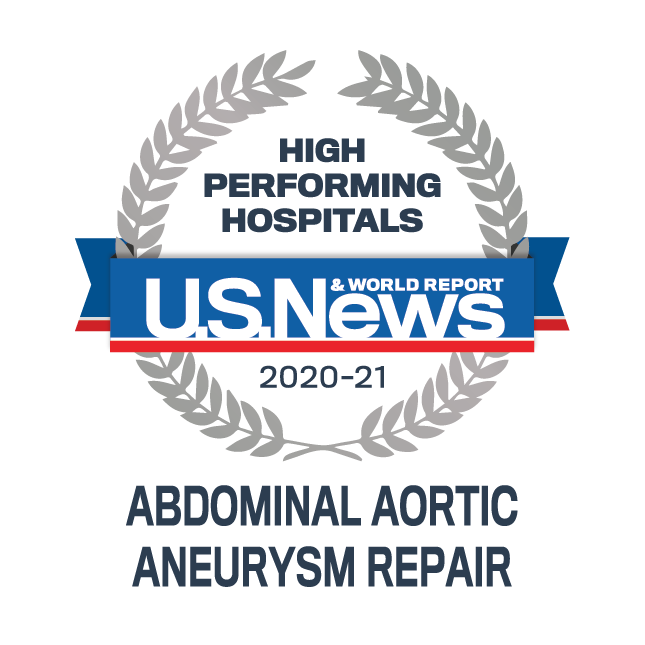 This is a Sub Super Specialty
Off