Our physicians specialize in brain, neck and spine procedures, treating life-threatening conditions of the central nervous system through endovascular approaches.
Neurointerventional radiology uses minimally invasive technologies to treat conditions in patients with stroke, brain aneurysms or other vascular diseases in the head, neck and spine. Our team uses state-of-the-art, image-guided techniques in order to deliver therapeutic agents to affected areas of the brain, neck or spine. Benefits include shorter hospital stays, reduced recovery times and decreased risks associated with open surgery.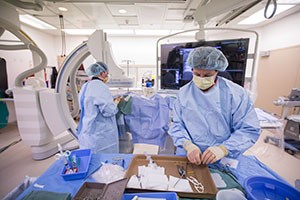 Designated Gold Seal of Approval by The Joint Commission.
We work with emergency physicians, neurosurgeons, & neurologists for the best outcomes for stroke patients.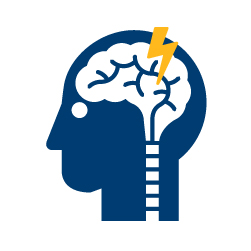 This is a Sub Super Specialty
Off