Seeing You Safely.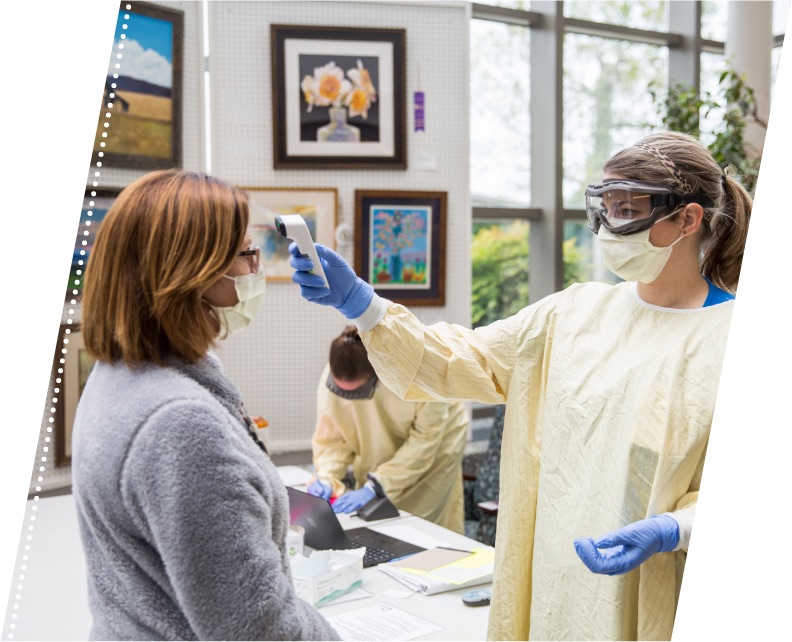 At Carilion Clinic, your safety and well-being are always our top priority. Right now, we're taking extra precautions and safety measures so you feel confident and comfortable in our care.
HTML Block
Don't Put Your Health On Hold
We've resumed performing elective surgeries and same-day procedures under the strict, ongoing guidance of our Infection Prevention team. Our emergency rooms, imaging services, family and pediatric practices, obstetrics, labs and more are equipped to keep you and your loved ones safe while in our care. The latest guidelines and safety protocols we're following include:
Universal coronavirus screenings for all patients, visitors and staff
Pre-procedure coronavirus testing
More frequent cleaning and disinfecting of high-touch surfaces and common areas
Face masks and other appropriate personal protective equipment (PPE) for patients
Spaced-out seating in common areas
What To Expect at Your Visit
While your next visit with us might look a little different, you'll still receive the same expert-level care you expect from Carilion.
Grid Video
Landing Page Video Grid YouTube ID
Do24473ZIuU
Title
Hospital Visit Steps
Description
Here's what you can expect at your next hospital visit.
Image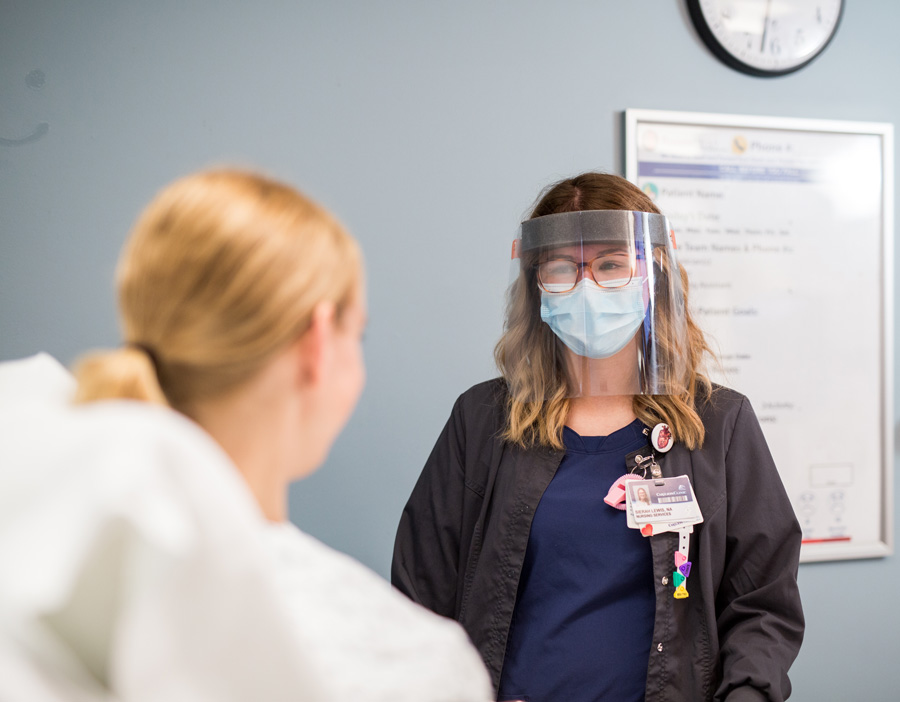 Landing Page Video Grid YouTube ID
GoNy2RSXmHA
Description
Here's what you can expect at your next office visit.
Image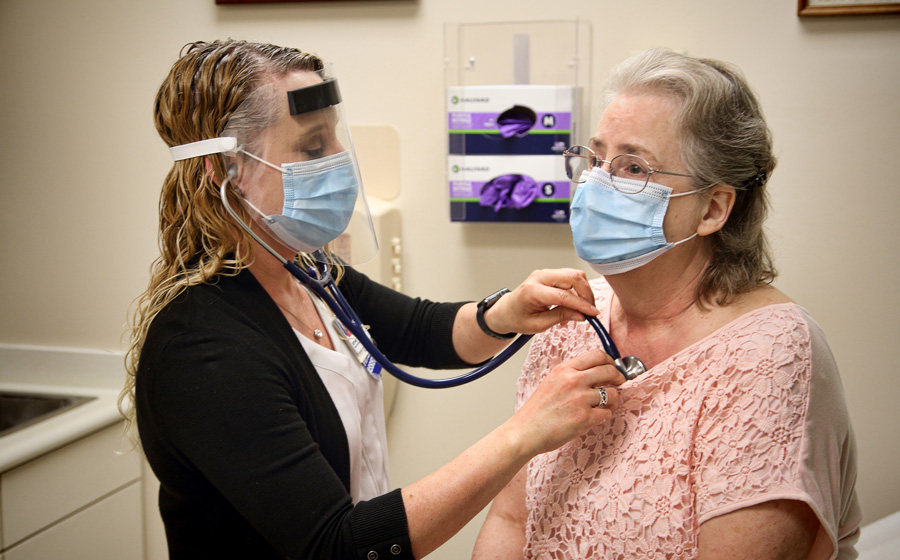 Secondary HTML Blocks
Before Your Visit
When you make an appointment and before your scheduled visit, we'll ask several screening and registration questions. You can register by phone or through MyChart. We'll collect as much information as possible ahead of time, like insurance and copays, to improve safety and save you time when you are here. Bring a face mask if you have one and be sure to consider visitor restrictions when planning your visit. Do not leave adults, children or pets in your vehicle for any length of time, especially without air conditioning. Please arrange for child care prior to your appointment or scheduled visit and leave pets safely at home.
During Your Visit
When you arrive, some clinics will have signs outside the door with instructions, like calling before coming in. A member of your care team will take your temperature, ask COVID-19 screening questions and give you a face mask if you do not have one. Your care team will guide you every step of the way to ensure you enter the building safely. We've set up our lobbies, common areas and seating areas to adhere to social distancing guidelines, and we've reduced scheduling capacity to keep the number of patients in our facilities at a minimum at all times. We'll make every attempt to place you in an exam room quickly.
After Your Visit
We can print your after-visit summary for you at the end of your visit or mail it to your home. You may also view it in MyChart. If a follow-up visit is necessary, we will reach out to you by phone or through MyChart to schedule. Check with your provider to see if a phone or video visit may be right for you.
Anchor Button Text
Here's How
Enable Spanish translations
On