Urogynecology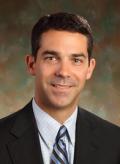 To provide the highest quality care for pelvic floor disorders, while giving patients the necessary knowledge to make informed decisions about both surgical and non-surgical treatment options.
Gen Info Left
Certifications
Female Pelvic Medicine & Reconstructive Surgery, Obstetrics and Gynecology
Fellowships
Women's Pelvic Medicine and Reconstructive Surgery - University of Alabama
Conditions Treated and Interests
Bladder pain Syndrome
Fecal Incontinence
Interstitial Cystitis
Overactive Bladder
Pelvic Organ Prolapse
Recurrent urinary tract infection
Urinary Incontinence
Urinary Tract Infection
Vesicovaginal / Rectovaginal Fistula
Voiding Dysfunction
Procedures Performed
Botox of the bladder
Colporrhaphy (anterior and posterior)
Cystocele and rectocele repair
Cystourethroscopy
Interstim (Sacral Nerve Stimulation)
Midurethral Sling for Urinary Incontience
Robotic hysterectomy
Robotic Sacrocolpopexy
Urodynamics
Vaginal vault/uterosacarl suspension
Vesicovaginal / Rectovaginal Fistula Repair
Main Location
101 Elm Avenue, Suite 400
United States
Monday-Friday 8:00 AM to 4:30 PM
Tuesday 8:00 AM to 4:30 PM
Thursday 8:00 AM to 4:30 PM
Personal Bio
A native of east Tennessee, Dr. Greer joined Carilion Clinic in September of 2013 from the University of Alabama at Birmingham. He completed residency followed by a three-year fellowship at the University of Alabama at Birmingham. Dr. Greer has served as faculty at UAB since 2010 and has developed expertise in the minimally invasive treatment of urinary incontinence and pelvic organ prolapse. He has participated in several NIH sponsored landmark surgical trials. Dr. Greer has published work on pelvic organ prolapse, urinary incontinence, fecal incontinence, and in areas related to education. His clinical interests include vaginal, laparoscopic, and robotic surgery, neuromodulation, and complex fistulas. Dr. Greer and Dr. Gleason have performed fistula surgery in West Africa for the treatment of obstetrical fistulas. 
Honors & Awards
2012: Excellence in Medical Student Education
2009: Outstanding Contribution to Medical Student Education
2008: Best Video Award, Society of Gynecologic Surgeons, "A Low Cost Cystoscopy Teaching Model"
2007: Outstanding Contribution to Medical Student Education
2004: Outstanding Contribution to Medical Student Education
2002: Norman F. Gant Grant – stipend for visiting senior medical student in Obstetrics at The University of Texas Southwestern Medical Center; Dallas, Texas