Sandy Fogel, M.D., F.A.C.S., earned his undergraduate degree with highest honors from Washington University in St. Louis and then earned his medical degree from Washington University School of Medicine. He then did his surgical training in Rochester, New York, at Strong Memorial Hospital where his interest in IBD began. Dr. Fogel moved to Baltimore, Maryland, where he joined the staff at The Johns Hopkins Hospital where he was able to continue this sub-specialty interest.<br/><br/>

While in Baltimore he also became Faculty of a colo-rectal fellowship training program. After 24 years he moved to Roanoke in 2008 and became Assistant Professor of Surgery at the Virginia Tech Carilion School of Medicine where he once again was able to continue his interest in IBD. Dr. Fogel also holds titles as Surgical Quality Officer, Associate Program Director in the surgical residency program, and is Medical Director of OR Services. He has served as President of the Faculty Council and is on the hospital-wide Peer Review Committee. He also sits on the OR Committee, the Tissue Safety Committee, and the Patient Safety Steering committee.<br/><br/>

His surgical experience includes all types of procedures for both Crohns disease and Ulcerative Colitis, including the pouch procedures. He is one of the few remaining surgeons in the country who can repair a continent ileostomy. He is pleased to join forces with Dr. Sorrentino and the entire IBD team to provide the highest quality care for patients with IBD.
Patient education and participation in decision making is paramount in establishing a good working relationship between physician and a patient. I encourage my patients to ask questions until they reach their desired comfort level.
In Practice Since
Tue Jan 01 00:00:00 EST 1985
Procedures Performed
Appendectomy
Cholecystectomy
Colon resection/colectomy
Hemorrhoidectomy (internal/external)
Hernia repair (laparoscopic/open)
Insertion of port-a-cath/feeding tubes
J-Pouch procedures for colitis or polyposis
Splenectomy
Surgery for Crohn's disease
Treatment of anal fistulas
Affiliations
Carilion Clinic
VTC Affiliate
Certifications
American Board of Surgery (General Surgery)
Internships
University of Rochester/Strong Memorial Hospital
Residencies
University of Rochester/Strong Memorial Hospital
Interests
Anal disease
Breast disease/cancer
Colorectal disease
Diverticulitis
Gallbladder disease
Hemorrhoids
Hernias
Inflammatory bowel disease
Pilonidal cyst/abscess
Skin lesions
Accepts Mychart Appointments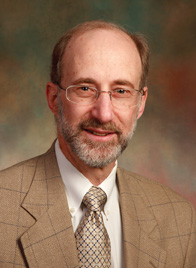 Accepts MyChart Appointments
false
Accepts New Appointments
false