Chief Medical Officer
As chief medical officer, Dr. Weiss is responsible for the operation of Carilion's multi-specialty physicians' group, which employs more than 700 physicians and 300 nurse practitioners and physician assistants across 60 medical specialties throughout Virginia. She leads Carilion's efforts to balance clinical, education and research practice to assure clinical excellence to reduce cost of care while improving quality and the patient experience. Dr. Weiss joined Carilion in 2007 as the chair of the Department of OB/GYN. She currently serves on the American Hospital Association's Committee on Clinical Leadership (Chair-Elect for 2020) and the American College of Obstetricians and Gynecologists' (ACOG) Patient Safety Council. She is also on the Board of Trustees for Roanoke College. For four consecutive years (2016-2019), she has been named one of Becker's Hospital Review's "100 Hospital and Health System CMOs to Know." She has published numerous publications and has authored or co-authored a variety of textbooks and other educational resources. Dr. Weiss lectures on her passions of patient safety, medical errors/the second victim, leadership, emotional intelligence and medical education. Her favorite pastimes include spending time with her family, working out at Carilion Wellness and listening to Barry Manilow.
No matter what your role is: clinical, administrative or a mix of both, our work is always centered around our mission which is to improve the health of the communities we serve.
In Practice Since
Mon Jan 01 00:00:00 EST 1996
Affiliations
Carilion Clinic
VTC Affiliate
Undergraduate Education
Pennsylvania State University
East Stroudsburg University
Residencies
Lehigh Valley Hospital Center
Accepts Mychart Appointments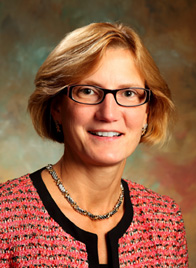 Accepts New Clients
false
Accepts MyChart Appointments
false
Accepts New Appointments
false