In March 2017, Dr. Joshua D. Adams, a Vascular Surgeon and Vascular Interventional Radiologist, joined Carilion Clinic and started the Carilion Clinic Aortic & Endovascular Surgery Program where he serves as the Medical Director for the Carilion Clinic Aortic Center. He has performed over 100 Complex Fenestrated/Branched Endovascular Aortic Repairs at Carilion Clinic during that time.
Dr. Adams completed 10 years of residency and fellowship training at the University of Virginia Health System, combining a 4-2 Early Specialization Pathway for Vascular Surgery and the DIRECT Pathway for Vascular and Interventional Radiology. Dr. Adams has dedicated his career to treating patients with complex aortic disease using branched and fenestrated endovascular techniques, a significantly less invasive approach than conventional open surgery. Dr. Adams started the MUSC Health Complex Endovascular Aortic Program and served as the Surgical Director of the MUSC Health Aortic Center. He successfully completed over 60 Branched/Fenestrated endovascular aortic repairs at MUSC, more than any other physician in the state of South Carolina.
Dr. Adams's academic interests include advanced hybrid and endovascular techniques, novel endovascular device design and vascular simulation. Dr. Adams has been the Principal Investigator or Co-investigator on more than 12 clinical trials and has twice been formally acknowledged as an MUSC Recognized Research Innovator.
In his free time Dr. Adams enjoys running, playing basketball, fishing and spending time with his wife, Melissa and their three children, Garrett (6), Keller (3) and Larkin (15 mos).
I believe that every patient is unique and deserves a customized, long-term and durable repair of their Aortic Disease that avoids limitations of each patient's future therapies."

Dealing with the diagnosis of Aortic Aneurysm or Aortic Dissection can be a scary and complex process. At the Carilion Clinic Aortic Center we focus on each individual patient and coordinate ALL of their care to make that process as simple as possible, even when far away from home. Jamie Wilson, our Advanced Care Provider and Coordinator, makes every effort to schedule diagnostic testing, laboratory studies, and clinic appointments in a manner which minimizes the negative impact on our patients' busy lives. We take a minimally-invasive first approach that significantly decreases ICU and hospital stay and gets our patients back home with their families faster and with less pain than conventional open surgical techniques.
In Practice Since
Wed Jan 01 00:00:00 EST 2014
Procedures Performed
Fenestrated & branched endovascular aortic repair
Type b aortic dissection
TransCarotid Artery Revascularization
Stentgrafting of the mesenteric and renal arteries
Stentgrafting of popliteal artery aneurysm
Stentgrafting of the aorta and iliac arteries
Endovascular treatment of PAD
Stentgrafting of the SVC and innominate veins
Minimally invasive clot management
Catheter-directed thrombolysis
Aspiration thrombectomy
IVC filter removal
Stenting of left common lliac vein
Endovascular treatment pelvic congestion syndrom
Stenting of left renal vein
Coil embolization
Thoracic endovascular aortic repair (TEVAR)
Fenestrated/branched-endovascular aortic repair
Endoleak embolization
Carotid and subclavian stenting
Affiliations
Carilion Clinic
VTC Affiliate
Undergraduate Education
Clarion University of Pennsylvania
Certifications
American Board of Surgery (Vascular)
American Board of Radiology (Diagnostic)
Fellowships
University of Virginia
University of Virginia School of Medicine
Interests
Thoracic aortic injury
Thoracoabdominal aortic aneurysm
Suprarenal & juxtarenal abdominal aortic aneurysm
Aortoiliac occlusive disease
Accepts Mychart Appointments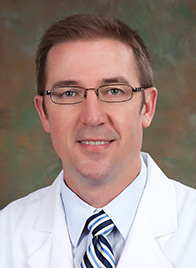 Accepts MyChart Appointments
true
Accepts New Appointments
true
Explained Clearly Slug
Explained Clearly
Explained Clearly Rating
4.8
Listened Carefully Slug
Listened Carefully
Listened Carefully Rating
4.7
Easy Instructions Slug
Easy Instructions
Easy Instructions Rating
4.7
Knew History Slug
Knew Medical History
Showed Respect Slug
Showed Respect
Showed Respect Rating
4.8
Spent Enough Time Slug
Spent Enough Time
Spent Enough Time Rating
4.7