Dr. Jonathan Godin offers assessment and diagnostic care as a sports medicine/orthopaedic surgeon for all musculoskeletal conditions as well as activity-related sports injuries. He provides treatments ranging from medications and therapies to surgical and non-surgical procedures.<br/><br/>

Dr. Godin graduated Phi Beta Kappa and summa cum laude from Johns Hopkins University. He went on to graduate with honors from the University of Michigan Medical School. He also obtained a Master of Business Administration with a focus on healthcare management from the Wharton School.<br/><br/>

Dr. Godin completed his orthopaedic residency at Duke University Medical Center having served as a Chief Resident. While at Duke, he was a resident team physician for Duke University Athletics, including the Duke basketball and football teams, North Carolina Central University, and Hillside High school.<br/><br/>

Dr. Godin pursued specialized training at the world-renowned Steadman Clinic and Steadman Philippon Research Institute in Vail, Colorado. He trained under leaders in sports medicine, including Doctors Tom Hackett, Robert LaPrade, Peter Millett, Marc Philippon, and Matt Provencher. During this fellowship, Dr. Godin learned advanced arthroscopic and reconstructive surgical techniques for the treatment of complex disorders of the knee, hip, shoulder, and elbow as well as all sports-related injuries. While there, Dr. Godin cared for professional athletes from the NFL, MLB, NHL, NBA, ATP/WTA, and PGA tours in addition to treating collegiate, high school, and recreational athletes. He served as the team physician for the US Men's & Womens Alpine Ski Teams.<br/><br/>

Given Dr. Godin's specialized training and breadth of experience, he performs a unique set of surgical treatments when non-surgical treatments have failed. He firmly believes in listening to his patients so he can better understand their needs, limitations, and goals.<br/><br/>

Throughout his training, Dr. Godin has received awards for teaching and research. He has been published in peer-reviewed journals, written book chapters and review articles, and produced instructional surgical videos. His work has been presented at numerous local, regional, national, and international meetings. He is also a member of the ROCK Study Group (Research in OsteoChondritis of the Knee), a multi-center research group focused on improving outcomes in children and adolescents with osteochondritis dissecans (OCD) lesions.<br/><br/>

Dr. Godin is a member of the American Academy of Orthopaedic Surgeons (AAOS), the Arthroscopy Association of North America (AANA), Pediatric Research in Sports Medicine (PRISM), the American Orthopaedic Society for Sports Medicine (AOSSM), the Virginia Orthopaedic Society (VOS) and the Piedmont Society.<br/><br/>

Dr. Godin's wife, Morgan, is an ophthalmologist. When not spending time with his family, he enjoys skiing, traveling, weightlifting, and golfing.
In Practice Since
Sun Jan 01 00:00:00 EST 2017
Procedures Performed
Clavicle, fracture repair (open/closed)
Elbow, arthroscopy (scope)
Hip, arthroscopy (scope)
Hip, labral repair
Knee, ACL reconstruction, primary and revision
Knee, arthroscopy (scope)
Knee, meniscal repair
Knee, meniscectomy
Fracture repair
Shoulder, repair/reconstruction (AC joint)
Shoulder, arthroscopy (scope)
Shoulder, joint replacement (partial and total)
Shoulder, joint replacement (reverse total)
Shoulder, Reconstruction for instabilty and tear
Shoulder, rotator cuff repair
Ankle, arthroscopy (scope)
Ankle, fracture repair
Ankle, osteochondritis dissecans treatment
Elbow, Ligament reconstruction
Elbow, osteochondritis dissecans treatment
Elbow, tendon repair/biceps/triceps
Foot, achilles repair
Knee, cartilage restoration
Knee, fracture repair
Knee, ligament reconstruction
Knee, osteochondritis dissecans treatment
Knee, patellar dislocation reconstruction
Shoulder, fracture repair
Shoulder, scapulothoracic bursectomy
Shoulder, scapulothoracic bursectomy
Shoulder, sternoclavicular stabilization
Stress, fracture repair
Affiliations
Carilion Clinic
VTC Affiliate
Medical Education
University of Michigan Medical School
Graduate Education
University of Pennsylvania
Internships
Duke University Medical Center
Residencies
Duke University Medical Center
Fellowships
Steadman Philippon Research Institute
Interests
Ankle, sprains and strains
Any body part, separations/dislocations
Clavicle, fractures (collar-bone)
Elbow, bursitis
Hip, labral tear
Knee, anterior cruciate ligament (ACL) tears
Knee, instability or dislocation
Knee, ligament injury or tear
Knee, meniscal tears or injuries
Knee pain, acute and/or activity related injuries
Knee, patella dislocation
Knee, sprains and strains
Shoulder AC joint (injury or arthritis)
Shoulder, arthritis
Shoulder, bursitis
Shoulder, dislocations
Shoulder, impingement
Shoulder, instability or dislocation
Shoulder pain, activity related injuries
Shoulder, rotator cuff injuries or disease
Shoulder, sprains and strains
Clavicle, sternoclavicular instability and arthros
Elbow, biceps, injury/tear
Elbow, injuries
Elbow pain, activity related injuries or condition
Elbow, tendinopathy
Elbow, tennis and golfers
Knee, bursitis
Muscle, injury (example running or weight-lifting)
Other fractures (leg, finger, knee cap)
Stress, fractures
Knee, fractures
Shoulder, biceps, injury/tear
Shoulder, labral tear
Ankle, osteochondritis dissecans
Elbow, osteochondritis dissecans
Knee, chondral defects
Knee, multiple ligament injury
Knee, osteochondritis dissecans
Knee, tendon ruptures
Shoulder, fractures
Shoulder, scapulothoracic bursitis
Groin pain
Hip, chronic pain
Hip, acute pain
Accepts Mychart Appointments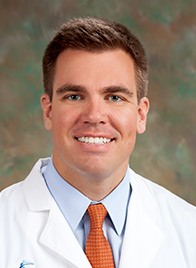 Accepts MyChart Appointments
true
Accepts New Appointments
true
Explained Clearly Slug
Explained Clearly
Explained Clearly Rating
4.8
Listened Carefully Slug
Listened Carefully
Listened Carefully Rating
4.9
Easy Instructions Slug
Easy Instructions
Easy Instructions Rating
4.9
Knew History Slug
Knew Medical History
Showed Respect Slug
Showed Respect
Showed Respect Rating
4.8
Spent Enough Time Slug
Spent Enough Time
Spent Enough Time Rating
4.8