schools
University of Virginia School of Medicine
internships
Carilion Roanoke Memorial Hospital
residencies
University of Virginia Medical Center
Carilion Clinic-General Surgery GME
inPracticeSince
Wed Jan 01 00:00:00 EST 1997
philosophy
I enjoy seeing patients recover from knee and hip surgery to become pain free and more active.
fellowships
Orthopaedic Surgery and Sports Medicine Clinic
Insall Scott Kelly Institute
Interests
Failed total knee surgery
Hip arthritis
Knee ligament injuries
Knee osteoarthritis
Knee pain
Meniscus tears of the knee
Patellar dislocation
Patellar fractures
Tibial plateau fracture
certifications
American Board of Orthopaedic Surgery
procedures-performed
Anterior approach hip replacement
Arthroscopic knee surgery
Hip fractures
Ligament reconstruction knee
Operative fixation patella fractures
Operative fixation tibial plateau fracture
Osteotomy of the knee
Revision total knee and hip replacement surgery
Total hip replacement
Total knee replacement surgery
Provider Photo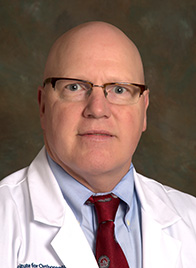 affiliations
Carilion Clinic
VTC Affiliate
biography
Dr. Mann earned his medical degree with honors in surgery from the University of Virginia (UVA) School of Medicine. He completed residencies in general surgery at Carilion Roanoke Memorial Hospital and in orthopaedic surgery at UVA Medical Center. Dr. Mann then completed fellowships in orthopaedic surgery, total joint replacement surgery, adult reconstruction and sports medicine at the Orlando Regional Medical Center, Technical University of Munich and Beth Israel Medical Center.<br/><br/>

Dr. Manns clinical expertise includes total knee replacement, total knee replacement revision surgery, knee arthroscopy and total hip replacement using the anterior approach. He serves as assistant professor of orthopaedic surgery at Virginia Tech Carilion School of Medicine. In his spare time, Dr. Mann serves on the board of directors for Solid Rock International, a Christian missionary organization that provides medical support in the Dominican Republic.
acceptsMychartAppointments
medical-education
University of Virginia School of Medicine