Dr. Draeger attended Washington and Lee University before going to Duke University for a Master's Degree. He received his medical degree from the Medical College of Virginia, which is now VCU. Dr. Draeger went to Loma Linda University in Southern California for residency. He practiced in Florida before moving to Hawaii in 1994, where he did a fellowship in child psychiatry, worked in the community and worked at Kaiser Permamente. Dr. Draeger started with Carilion Clinic in 2020.
My goal is to provide family-focused, child-centered, community-based treatment that is evidence based best practice and conforms to practice guidelines for the benefit of children and adolescents who have a psychiatric disorder, and to their families.
Procedures Performed
Education
Environmental management
Behavioral management
Desensitization
Pharmacology
Cognitive behavioral therapy (CBT)
Family dynamics and therapy
Affiliations
Carilion Clinic
VTC Affiliate
Medical Education
Medical College of Virginia
Undergraduate Education
Washington and Lee University
Certifications
American Board of Psychiatry & Neurology (Child & Adolescen)
American Board of Psychiatry & Neurology (Psychiatry)
Residencies
Loma Linda University Medical Ctr.
Interests
Obsessive Compulsive Disorder (OCD)
Anxiety
Depression
Psychosis
Family conflicts
Developmental delays
Organic brain disorder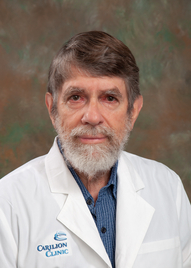 Accepts New Clients
false
Accepts MyChart Appointments
false
Accepts New Appointments
false
Offers Virtual Visits
Yes