Dr. Sloboda is a board certified and fellowship-trained orthopedic surgeon with more than 23 years of experience in orthopaedic surgery.

He graduated with honors from Case Western Reserve University School Of Medicine and continued his training at Madigan Army Medical Center. He has served in the US Military from 1991-2009 and earned a bronze star from the US Army during a deployment in Iraq.

Dr. Sloboda has served as a team physician at the high school and college level.
Medical Education
Case Western Reserve University School of Medicine
Undergraduate Education
United States Military Academy West Point
Certifications
American Board of Orthopaedic Surgery (Sports Medicine)
American Board of Orthopaedic Surgery
Internships
Madigan Army Medical Center
Residencies
Madigan Army Medical Center
Fellowships
Virginia Tech Carilion School of Medicine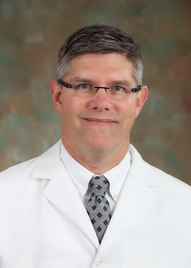 Accepts MyChart Appointments
true
Accepts New Appointments
true
Explained Clearly Slug
Explained Clearly
Explained Clearly Rating
4.8
Listened Carefully Slug
Listened Carefully
Listened Carefully Rating
4.8
Easy Instructions Slug
Easy Instructions
Easy Instructions Rating
4.8
Knew History Slug
Knew Medical History
Showed Respect Slug
Showed Respect
Showed Respect Rating
4.9
Spent Enough Time Slug
Spent Enough Time
Spent Enough Time Rating
4.8
Offers Virtual Visits
Yes