Section Chief, Department of OB/GYN
Dr. Lara-Torre is a graduate from General Obstetrics and Gynecology from Case Western Medical School in Cleveland, Ohio with a subspecialty in Pediatric and Adolescent Gynecology from the University of Louisville. His practice is focused in the reproductive health of youth as well as a career in medical education. He joined Carilion in the summer of 2008. <br/><br/>

Dr. Lara-Torre has an extensive career in research and medical education of students and residents. He has presented more than 100 lectures including national and international meetings. He has published extensively in peer reviewed journals and is an editor of the Textbook in Pediatric and Adolescent Gynecology. He is the past President of the North American Society for Pediatric and Adolescent Gynecology and has also served in the boards of the American College of Obstetrics and Gynecology and the Society of Academic Specialists in General Obstetrics and Gynecology. He is currently an examiner for the certifying exam of the American Board of Obstetrics and Gynecology and serves as the Vice-Chair of the Department of OBGYN at Carilion Clinic and Virginia Tech-Carilion School of Medicine.
We provide patient centered multidisciplinary care to improve the reproductive health of children and adolescents.
Procedures Performed
IUD and implant insertions in teens
Vaginoscopy
General obstetrics and gynecology
Hysterectomy
Laparoscopy (minimally invasive surgery)
Affiliations
Carilion Clinic
VTC Affiliate
Medical Education
Monterry Institute of Technology and Higher Studies
Schools
Monterry Institute of Technology and Higher Studies
Residencies
University Hospitals of Cleveland
Interests
Adolescent contraception
HPV disease & abnormal pap smears in teens
Pediatric gynecologic disease
Uterine bleeding disorders in adolescents
Teen health
Normal and abnormal puberty
Reproductive disorders of children
Abnormal bleeding in adolescents
Long acting reversible contraception
Genital malformations
Painful periods
Comprehensive contraception counseling
STD testing and treatment
Painful sex treatment
Fibroid treatment
Accepts Mychart Appointments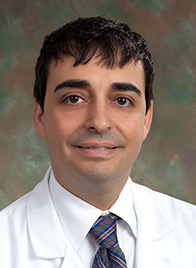 Accepts MyChart Appointments
true
Accepts New Appointments
true
Explained Clearly Slug
Explained Clearly
Explained Clearly Rating
5.0
Listened Carefully Slug
Listened Carefully
Listened Carefully Rating
5.0
Easy Instructions Slug
Easy Instructions
Easy Instructions Rating
5.0
Knew History Slug
Knew Medical History
Showed Respect Slug
Showed Respect
Showed Respect Rating
5.0
Spent Enough Time Slug
Spent Enough Time
Spent Enough Time Rating
4.9