Interim Chair, Pediatrics
Dr. Donald Kees received his undergraduate and medical degrees from West Virginia University. He completed his residency training in pediatrics at the University of North Carolina in Chapel Hill. <br/><br/>

Dr. Kees has been a practicing pediatrician for 32 years. After spending three years in the private practice of pediatrics, he joined Carilion Clinic. Dr. Kees' clinical work has primarily focused on pediatric inpatient and pediatric intensive care medicine. He has also held various administrative positions at Carilion Clinic which included being the Medical Director of Pediatric Services from 1996 to 2007. In this role he oversaw the development of a regional pediatric referral center. He also served as the interim chair for the Department of Pediatrics in 2017-18. <br/><br/>

Dr. Kees has served as the Designated Institutional Official for Carilion Clinic's Graduate Medical Education programs since 2013. In this role, he is responsible for overseeing the residency and fellowship training programs sponsored by Carilion. Since he started in this role, he has driven institution wide changes to enhance the quality and patient safety agenda for GME and lead the training programs through the transition into the Next Accreditation System. <br/><br/>

Dr. Kees has been awarded several teaching awards during his time with Carilion. Throughout his time with Carilion, he has been actively involved in the teaching of medical students and residents in various disciplines and also in supporting graduate medical education at Carilion. One of his clinic areas of interest is in child abuse pediatrics.
In Practice Since
Fri Jan 01 00:00:00 EST 1988
Affiliations
Carilion Clinic
VTC Affiliate
Medical Education
West Virginia University School of Medicine
Certifications
American Board of Pediatrics
Schools
West Virginia University School of Medicine
Internships
University of North Carolina
Residencies
University of North Carolina
Interests
Child abuse
Pediatric inpatient medicine
Accepts Mychart Appointments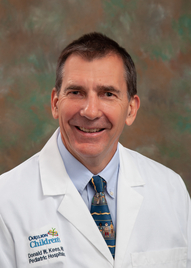 Accepts New Clients
false
Accepts MyChart Appointments
false
Accepts New Appointments
false