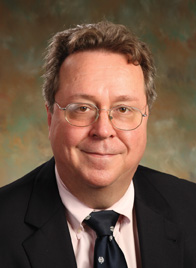 John C. Fraser, M.D.
John Fraser has been practicing Neurosurgery since 1983. Dr. Fraser received his medical degree from Baylor College of Medicine. He completed his internship at West Suburban Hospital and a year of surgical Residency at Baptist Memorial Hospital, Memphis, Tennessee and a Neurosurgical Residency at University of Tennessee Hospital, Memphis, Tennessee.
Dr. Fraser's clinical expertise includes brain tumors, carpal tunnel syndrome, degenerative disc disease, hydrocephalus, spine conditions (neck and back pain), and trigeminal neuralgia. He has performed the following procedures: carpal tunnel release, craniotomy, discectomy, laminectomy, spinal fusion, and ventricularperitoneal (VP) shunt. His specialties include neurosurgery, spinal surgery, and neuro-oncology.
While in private practice in Connecticut, Dr. Fraser, along with his partners, combined a private practice of neurosurgery with responsibilities as the primary clinical teaching faculty, training neurosurgical residents. He has served on the boards of the Florence, Alabama YMCA and United Way while also being active in the neurosurgical society of Alabama where he was president from 2001 – 2002.
Dr. Fraser was raised in Chicago and the suburbs west of Philadelphia. He joined Carilion Clinic Neurosurgery because he was drawn to the challenge of providing neurosurgical care at a Level I trauma center.