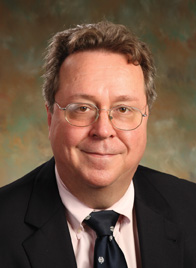 John C. Fraser, M.D.
Dr. Fraser was born in the Chicago area, and was raised there and in the suburbs west of Philadelphia. He attended Haverford College, graduating with a B.A. in classics. He received his medical degree from Baylor College of Medicine in Houston. After a flexible internship and a year of general surgery, he completed his neurosurgical residency at the University of Tennessee in Memphis. After completing his training, Dr. Fraser entered practice in Hartford, Conn., where he and his partners combined a private practice of neurosurgery with responsibilities as the primary clinical teaching faculty, training neurosurgical residents.
In 1989, he left academia for practice in Florence, Ala., a small city on the banks of the Tennessee River. There he joined a former fellow resident as part of the Semmes-Murphey Clinic, a large neurosurgical and neurological group based in Memphis. There he continued to practice a wide range of general neurosurgery, including brain, spine, and peripheral nerve cases. Though no longer involved in resident training, he continued to give lectures to nurses, primary care physicians, and in community education programs. Entering into the life of his new community, he served on the boards of the YMCA and the United Way. He also became active in the neurosurgical society of Alabama, serving as its president in 2001 and 2002.
Although enjoying life by the side of Wilson Lake in the shadows of the Muscle Shoals recording studios, Dr. Fraser found the realities of practicing a specialty like neurosurgery in a small community increasingly constraining. Therefore, when the opportunity arose to join Drs. Simonds and Elias in their growing practice, he was drawn to the challenge of a Level I trauma center, and joined Carilion Clinic.