Is Fellowship Accredited
On
Hero Image Categories
Building
Hero Image Selection
Option 3
Summary
Carilion Clinic is a large tertiary/quaternary referral hospital including Level 1 trauma designation from the Commonwealth of Virginia as well as trauma designation from the American College of Surgeons. Carilion Clinic's mission is to improve the health of the communities we serve. The Surgical Critical Care (SCC) fellowship includes a focus on clinical care and education to multidisciplinary providers and a broad-based surgical critical care environment with unique characteristics that include both rural and urban trauma, neurocritical care and diverse general surgery. Upon completion of the SCC fellowship, it is expected that each fellow will be able to provide autonomous surgical/medical care to critically ill patients in a mixed critical care unit or a specialized neurotrauma or surgical critical care unit. Candidates will provide quality care in a competent, safe and professional manner throughout the remainder of their health care career.
About the Residency or Fellowship
Mission Goals Strengths
The primary mission of the Virginia Tech Carilion Surgical Critical Care fellowship is to provide fellows with the training to become leaders in academic surgical critical care through an intensive mentored clinical experience; didactic and Socratic educational programs; and an iterative, mentored growth in academic, administrative and educational skill sets. Fellows will attain knowledge and expertise to satisfy the six core competencies outlined by the ACGME; obtain a Certificate of Added Qualifications in Surgical Critical Care; manage the most complex trauma, critically ill and emergent general surgery patients; and become academically and administratively successful in their careers.
Message From Leadership
With seven dedicated, board-certified Surgical Critical Care acute care surgeons, one board-certified Surgical Critical Care cardiothoracic surgeon and a board-certified Surgical Critical surgeon and chair of the Department of Surgery, our fellowship is poised to provide an excellent clinically based program. The breadth of pathology, collaborative relationships—specifically with Emergency Medicine and Pulmonary/Critical Care—and multidisciplinary interdepartmental didactics, this SCC fellowship has the ability to prepare any candidate for any Surgical Critical Care practice.
Message From Leadership Image
Dept Spec Academic Affiliation
Virginia Tech Carilion School of Medicine
Overview
Carilion Roanoke Memorial Hospital (CRMH), a full-service tertiary/quaternary care academic health center located in Roanoke, Va., is the flagship institution of Carilion Clinic. The Surgical Critical Care fellowship program is supported by the Level I ACS and commonwealth of Virginia verified Trauma program as a longstanding ACGME-accredited General Surgery residency program housing five categorical positions per year. Over 10 years, this hospital and its associated education programs have evolved into a much more academic program while keeping their mission of clinical care to the community foremost. A large and growing critically ill surgical patient population is captured through a large catchment area, the busiest Emergency Department in Virginia, a mature Level I Trauma Center, a well-developed Emergency General Surgery service, diverse surgical subspecialties and an ECMO program. In addition, the SCC fellowship program has excellent collaboration with the Emergency Department and the Pulmonary/Critical Care programs for both patient care and postgraduate education.
How to Apply
Admission Requirements
Admission Requirements: Applicants for the Surgical Critical Care fellowship must meet the following requirements:
Completion of at least 3 clinical years in an ACGME-accredited graduate medical education program in one of the following specialties:

Anesthesiology

Emergency Medicine – must also have successfully completed 1 preparatory year as an advanced preliminary resident in Surgery at Virginia Tech Carilion

Neurological Surgery

Obstetrics and Gynecology

Orthopaedic Surgery

Otolaryngology

Plastic Surgery

General Surgery

Thoracic Surgery

Vascular Surgery

Urology
Submitted applications will be thoroughly reviewed and acknowledged through the National Residency Match Program (NRMP). The program director may also contact the applicant by phone initially. Invitation to interview in person will be based on program needs and the individual's qualifications and references. In addition to the requisite eligibility criteria, selection for the program will be based on favorable interviews with existing faculty and fellows, and favorable completion of the applicant's current program.
Candidates will interview with the program director and faculty within the Department of Surgery. The rank order list submitted to the NRMP is based on faculty consensus of the standardized evaluation.
Curriculum
Elective Tables
| All Intensive Care Units | Ultrasound | Research | Palliative Care |
| --- | --- | --- | --- |
Didactic Sessions
Held every Tuesday from 1-2 p.m. The current didactic sessions are: 
Bundles/rounding tools

ICU multidisciplinary teams

PAD

SAH

TBI

ETOH withdrawal

US in the ICU

Shock; resuscitation

ABG interpretation

MI/HTN in the SICU

Hemodynamic monitoring

Arrythmias

Respiratory failure/airway/basic vent

Severe hypoxia/advanced vent/ECMO

Surgical and Critical Care nutrition

IAH; acute kidney injury

Fluid/sodium disorders

Dialysis

OB critical care

Transfusions/MTP/reversal

ROTEM

Hematology/anemia/cytosis/penias

Coagulopathy

ICU infections; antimicrobial therapy

Sepsis

Intra-abdominal sepsis

Necrotizing soft tissue infection

Severe pancreatitis

Toxicology; OB ICU

Hyperglycemia

ICU endocrinopathies

ICU prophylaxis

Ethics

Palliative care/withdrawal of support
Schedule and Tracks
Schedule Blocks
Schedule Tables
Rotation Definitions: SCC – Surgical Critical Care MICU – Medical Intensive Care Trauma – Trauma Surgery CTICU – Cardiot

| Block | Block 1 | Block 2 | Block 3 | Block 4 | Block 5 | Block 6 | Block 7 | Block 8 | Block 9 | Block 10 | Block 11 | Block 12 | Block 13 |
| --- | --- | --- | --- | --- | --- | --- | --- | --- | --- | --- | --- | --- | --- |
| Fellow 1 | SCC | CTICU | SCC | MICU | SCC | CTICU | SCC | PLT | SCC | ELE | SCC | Trauma | SCC |
| Fellow 2 | SCC | SCC | MICU | SCC | CTICU | SCC | CTICU | SCC | PLT | SCC | ELE | SCC | Trauma |
Graduates
Graduates Intro
Check out our graduates!
Gallery Images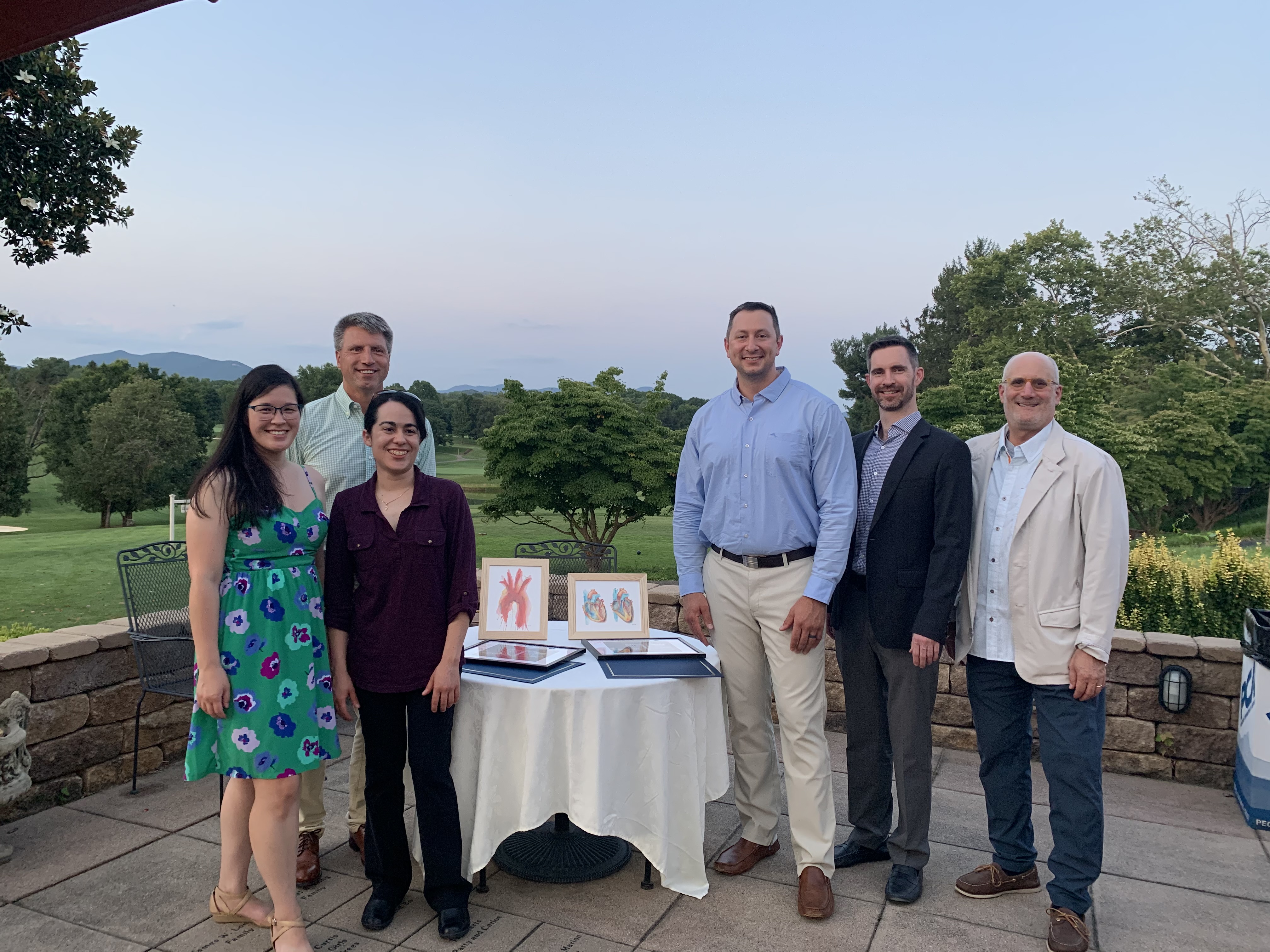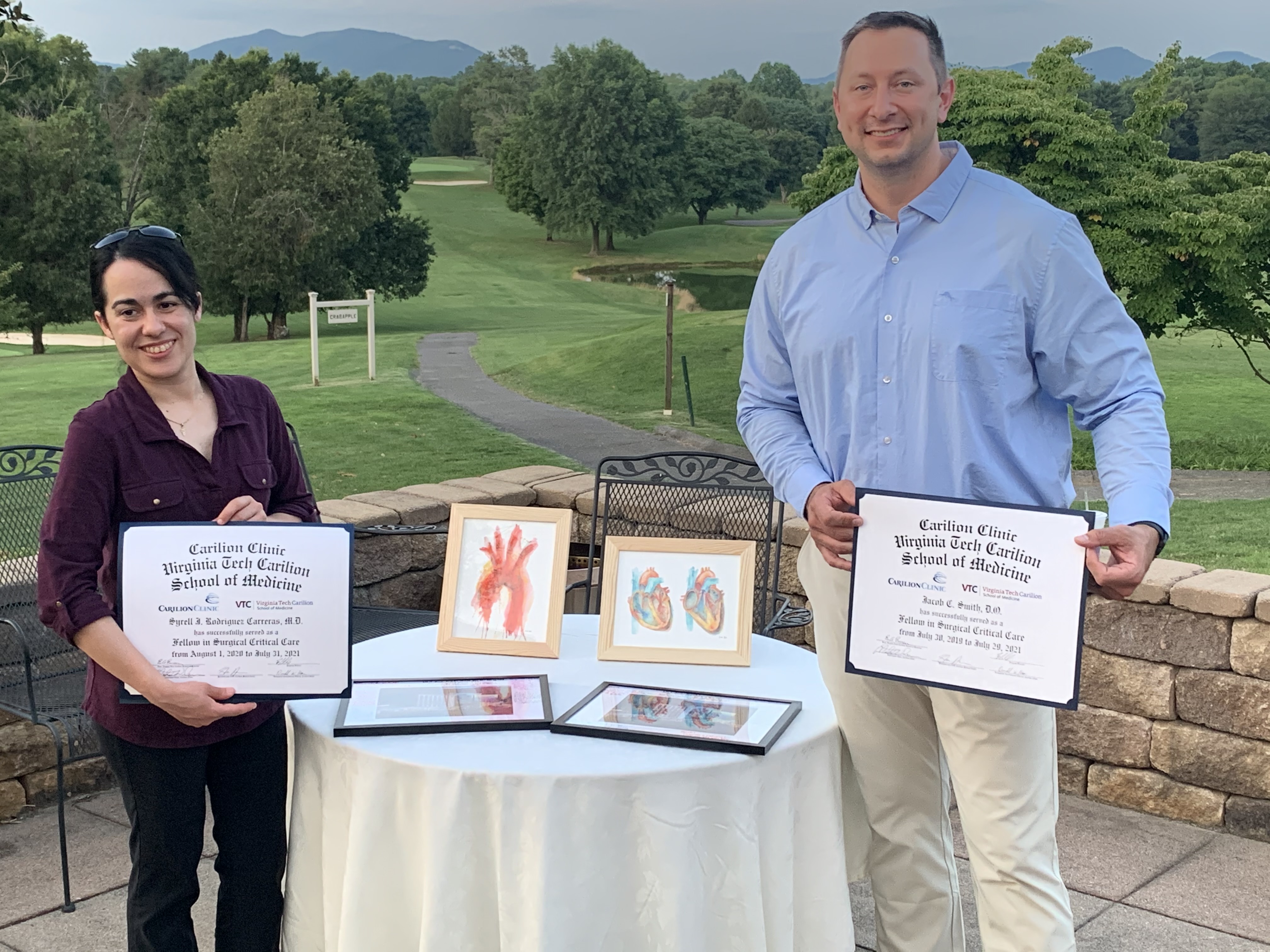 Graduate Group
Graduate Group Title
2021
Graduate Group Title
2020
Faculty
Specialty Group
Trauma/Surgical Critical Care
Specialty Group
Program Administration
Research
Research Intro
The core faculty have ongoing projects in the field of Trauma and Surgical Critical Care. Fellows have the opportunity and are highly encouraged to identify a faculty research mentor and either become involved with any ongoing studies or initiate an independent project. Fellows should begin a research endeavor that will likely last beyond graduation.