Is Fellowship Accredited
Off
Hero Image Categories
Sim Lab
Hero Image Selection
Option 1
Summary
The Virginia Tech Carilion Emergency Medicine Residency program is dedicated to training leaders in Emergency Medicine. The curriculum emphasizes exposure to a very complex and diverse patient population and focuses on advanced skills in critical care and procedures while working at multiple different clinical rotations, including the only Level 1 Trauma Center in the region. We place significant emphasis on quality improvement and leadership. Our curriculum also includes time in our state-of-the-art simulation center, a world-class ultrasound program and the opportunities to spend time abroad in educational initiatives and global health projects from Haiti to Nepal.
About the Residency or Fellowship
Mission Goals Strengths
MISSION
To train physician-leaders who excel in any setting and are dedicated to their patients and community through compassion, humility, education and service.
VISION
We aspire to:
Provide innovative education that encompasses all of emergency medicine

Master the complexities of modern healthcare systems

Address social disparities and embrace cultural differences in our patients 

Exemplify the excitement of discovery

Practice exceptional care for every patient, every time
Message From Leadership
We approach resident development through a cohesive curriculum that is tailored to the individual resident. We believe that great emergency physicians are not only expert clinicians but leaders, educators and innovators. These skills do not suddenly appear when one becomes an attending. They must be developed, improved upon and perfected. We develop these characteristics in each of our residents through exposure to diverse clinical experiences, mentorship in leadership and teaching and scientific inquiry.
Our diverse faculty members are here to teach. We strive to provide intense training experiences that give residents leadership and decision-making opportunities. Residents who choose to train here will also have in-depth, career-enriching, non-clinical experiences that elsewhere are often reserved for fellows or attendings. We require residents to serve on committees in the hospital and health system – and protect their time to do so. Residents can choose to lead EMS units or lead performance improvement and administration initiatives in the clinical environments. Each of our residents has the opportunity to work with clinical and industrial engineering teams on their own project to reinvent, improve or develop a process within one of our EDs or across our system. As a physician-led organization, we offer an integrated hub-and-spoke network of hospitals and clinics throughout southwest Virginia.
We believe EM training is best done by training in the ED. We also realize that experiences across the system of health care bring important perspective to the future leaders, researchers and innovators in emergency medicine. We understand the climate of health care and the unique safety net we provide to patients, not only in our region, but also as the only tertiary-care hospital for hundreds of miles.
Regionalized care models are not something we just talk about here; we work in a high-functioning model, and you will train in it – at all different levels. Our rural rotations expose you to the outer rims of the spoke. This is a great opportunity to run a small ED with board-certified EM physician supervision in hospitals that have no cardiologists, orthopaedists, ENTs, etc.
The Virginia Tech Carilion Emergency Medicine Residency program is an incredible experience you will not find elsewhere. We train physicians who can practice anywhere. To train with us is an opportunity to train for a broad range of emergency medicine potential including community, academic and rural practices.
Check us out on Instagram, Facebook and Twitter.
Message From Leadership Image
Dept Spec Fellowships
Emergency Medicine Administration
Wilderness Medicine
Emergency Medicine Ultrasound
Emergency Medical Services (EMS)
Youtube Ids
HBsIo0mTBJ8
d7jlK-8O7vw
SlSsoMOyctU
Overview
Virginia Tech Carilion Emergency Medicine (VTCEM) is a PGY1-3 categorical emergency medicine residency with an emphasis on developing leaders in the field of emergency medicine. During training, our residents learn to use evidence-based medicine to develop clinically sound and culturally sensitive treatment plans. Our graduates practice in diverse geographic and clinical settings. In the past five years, 40 percent of VTCEM graduates have gone on to fellowships or into academic medicine.  
Carilion Clinic Emergency Medicine faculty provide emergency care across six Emergency Departments (EDs) in southwest Virginia (SWVA). The only Level 1 Trauma Center and Pediatric ED in the region, Carilion Roanoke Memorial Hospital (CRMH) is the tertiary/quaternary referral hospital for a catchment area of 6,000 square miles with a population of 1.5 million. CRMH sees over 95,000 annual ED visits and over 2,000 annual trauma activations. A longitudinal pediatrics curriculum, with pediatric ED shifts interspersed into ED rotations, ensures that residents are exposed to all seasonal variations of pediatric emergency care.
Additionally, our residents train at Carilion New River Valley Medical Center, a busy community ED that sees 40,000 patients annually. For a more rural experience, residents rotate through Carilion Franklin Memorial Hospital, a rural ED with 20,000 annual patient visits. With such diverse training opportunities ranging from urban to rural, our graduates are clinical experts in Emergency Medicine, ready to manage emergencies ranging from gunshot wounds to livestock injuries and everything between. 
How to Apply
Admission Requirements
All application materials must be submitted through the Electronic Residency Application Service (ERAS). We only accept applications through ERAS for PGY-1 positions. Applications will not be accepted via fax, mail or email. We currently match 12 PGY-1 positions.
Our Emergency Medicine residency program is accredited by the American Council for Graduate Medical Education (ACGME). We participate in the National Residency Matching Program (NRMP).
Application to our residency program will be highly competitive. Listed below are some key items that we look for in candidates:
Excellent oral and written communication skills
Passing score on USMLE Step 1 at time of application
Dean's letter
Medical school transcript
One eSLOE is required to obtain an interview; generally 2 eSLOEs are required to be considered for the rank list/successfully match
Graduation from medical school within the previous five years
For international graduates:
At least six months of direct patient-care experience in the U.S., Canadian or British systems

ECFMG certification if applicable

J-1 visas are sponsored (not H-1)
Should any openings arise during the academic year, they will be posted on the SAEM Residency Vacancy Service.
Contact
Please contact us for more information regarding the Virginia Tech Carilion Emergency Medicine Residency. We look forward to discussing our program with you.
Christie Neal, Ed.S., M.Ed.
Senior Program Manager
Virginia Tech Carilion Emergency Medicine Residency
Carilion Roanoke Memorial Hospital
P.O. Box 13367
Roanoke, VA 24033-3367
em_residency@carilionclinic.org

To inquire about an emergency medicine rotation, medical students may send an email to the Office of Visiting Students at visitingstudentaffairs@carilionclinic.org.
Schedule and Tracks
Schedule Blocks
Schedule
To provide an appropriate introduction to the department, Carilion Clinic and the practice of emergency medicine, all first-year residents begin their training program with a month-long orientation. This includes formal didactic and practical laboratory sessions on clinical and administrative topics in addition to an abbreviated clinical schedule. ATLS and PALS certifications are completed during the orientation month.
PGY-1
First-year residents focus on developing a strong background in emergency medicine and critical care. The year begins with a one-month orientation balanced between formal educational sessions and clinical experience. Inpatient rotations include one block each with critical care, pediatrics, trauma and two weeks of OB/GYN. There is also a block dedicated to anesthesia and a block split between radiology and ED ultrasound. First-year residents will spend six months in the Emergency Department. Three weeks of vacation/reading time are integrated into the ED months.
PGY-2
Second-year emergency medicine residents spend the majority of their time in the ED, taking on progressive responsibility and autonomy for patient care. This is made up of five blocks in the ED, with an additional six weeks dedicated to the Pediatric ED and one block in a community hospital ED setting. Three weeks of vacation/reading time are integrated into the ED months. Second-year residents will also spend a four-week block in orthopaedics, critical care, CCU and SICU.
Rounding out the experience for second-year residents is a two-week EMS block and a toxicology block at the Blue Ridge Poison Center in Charlottesville, Va. Residents are encouraged to join or initiate a research project during their second year.
PGY-3
The knowledge and experience gained in the first two years culminates in an opportunity for third-year residents to teach junior residents and medical students and supervise trauma. Three weeks of vacation/reading time are integrated into the ED months. Third-year residents also spend eight weeks in a community hospital ED and eight blocks in the ED.
There are ample opportunities for educational enrichment through off-service rotations in administration and advocacy and during an elective block. Third-year emergency medicine residents also spend a block in both the Pediatric ICU and the Neuro-Trauma ICU.
Block Rotations
Our curriculum is designed to provide a maximum amount of educational opportunity while allowing adequate personal time. Providing a stimulating and supportive work environment is a priority for our faculty. Our academic year consists of thirteen 28-day blocks. The following is a typical block schedule.
Schedule Tables
*includes 3 weeks of vacation

| PGY-1 | PGY-2 | PGY-3 |
| --- | --- | --- |
| Orientation/ED | ED | ED/PedsEM |
| ED/PedsEM | ED | ED/PedsEM |
| ED/PedsEM | ED | ED/PedsEM |
| ED/PedsEM | ED | ED/PedsEM |
| ED/PedsEM | ED* | ED/PedsEM |
| ED*/PedsEM | EMS/ED | ED/PedsEM |
| Community ED (NRV) | Rural ED (FMH) | ED*/PedsEM |
| OB/GYN (2 weeks)/ED | CCU | NRV ED |
| Critical Care Consult 1 | Critical Care Consult 2 | NRV ED |
| Trauma | NTICU/SICU 2 | NTICU/SICU 3 |
| Pediatrics | Pediatric ED Intensive | PICU |
| Anesthesia | Orthopaedics | Administrative |
| Radiology/ED Ultrasound | Toxicology/Selective | Elective |
Residency Life
Gallery Images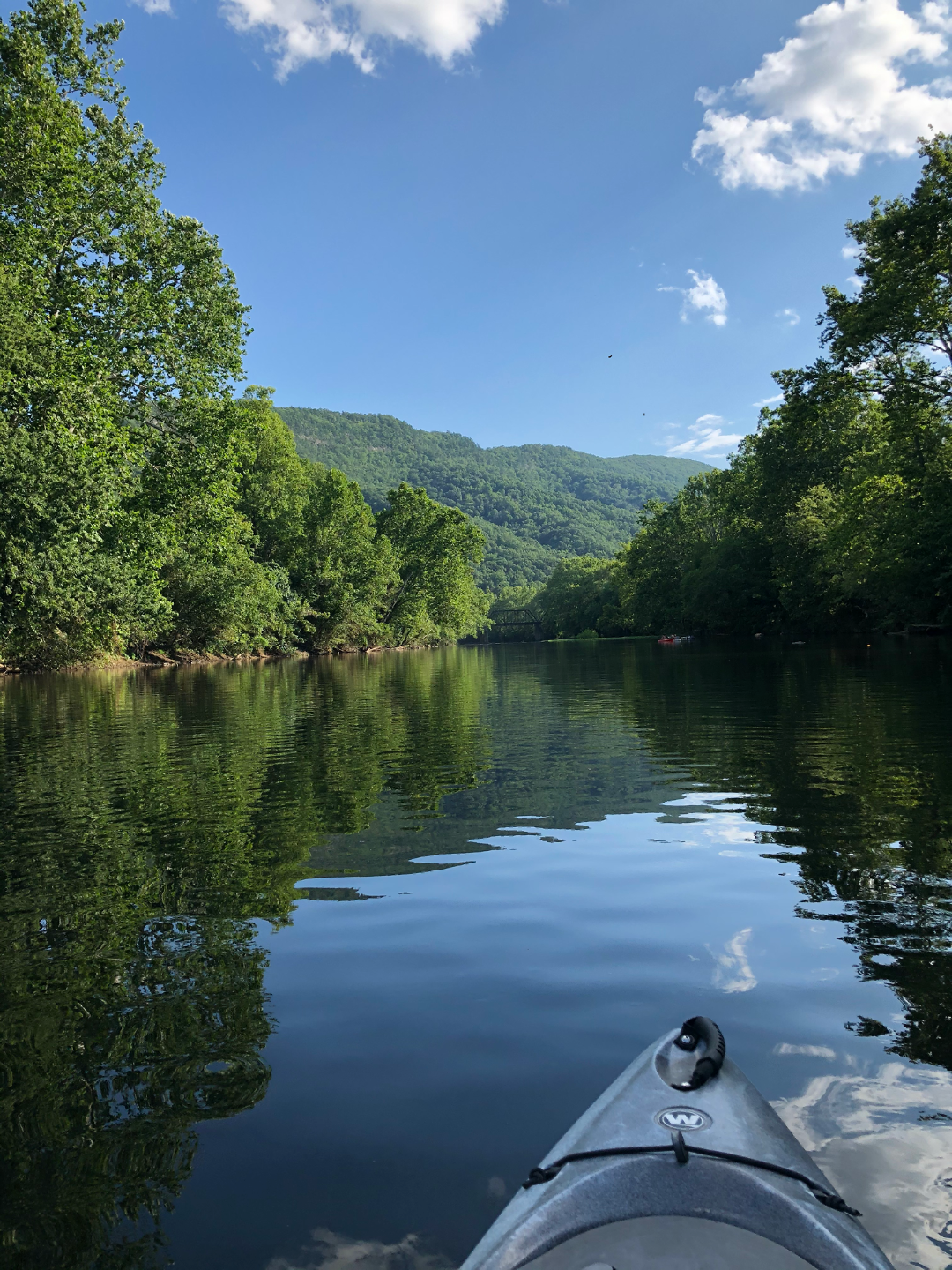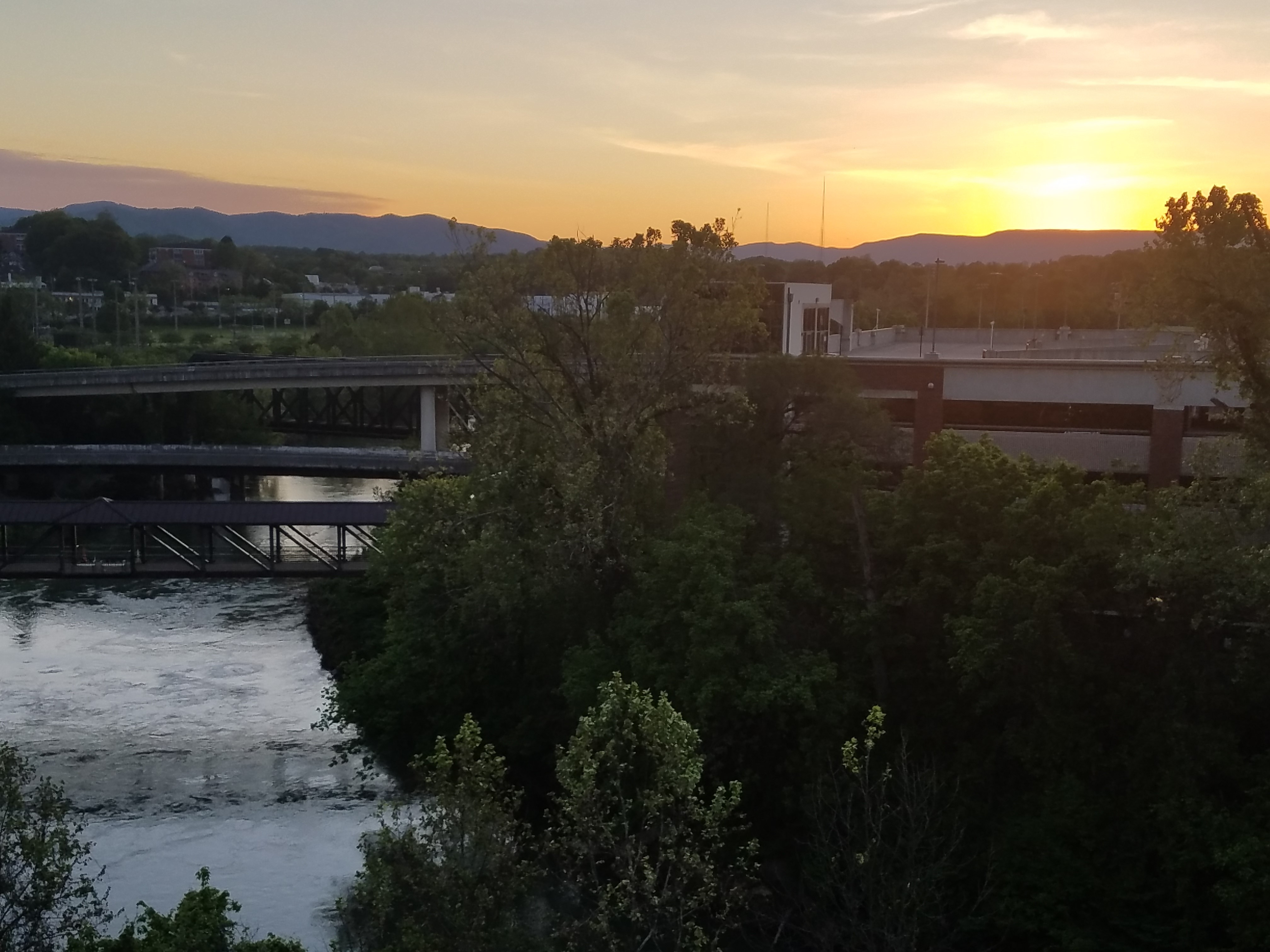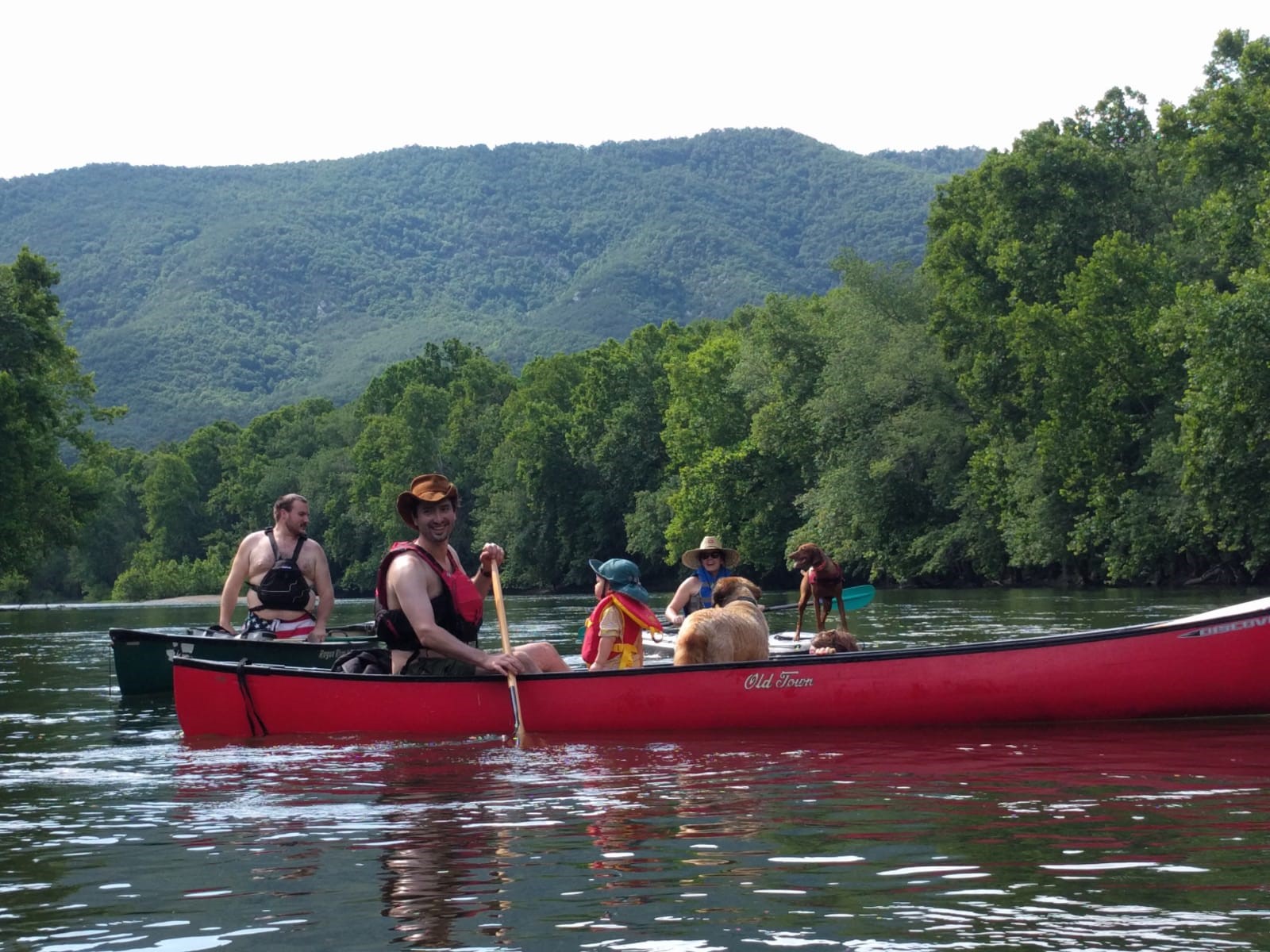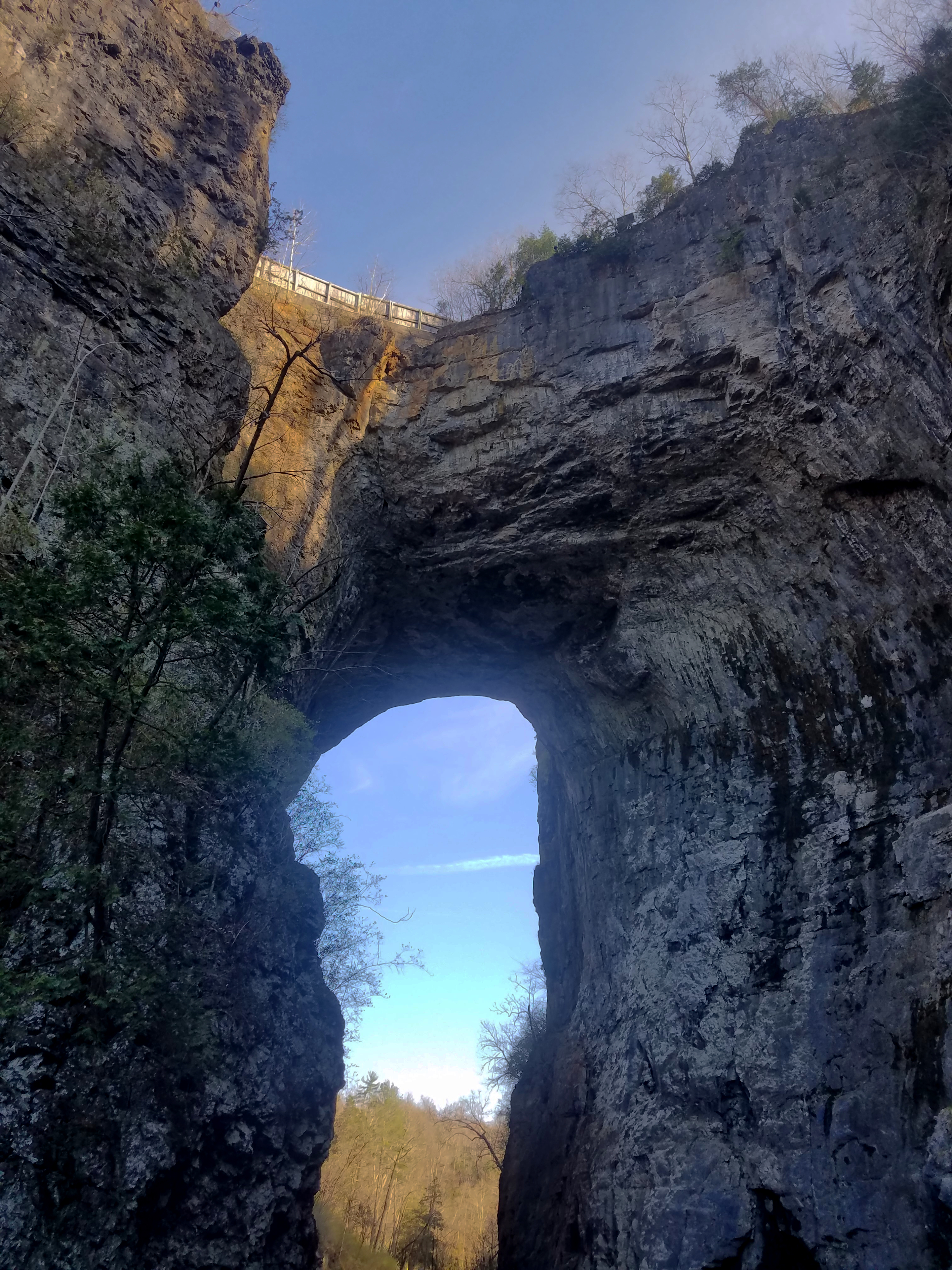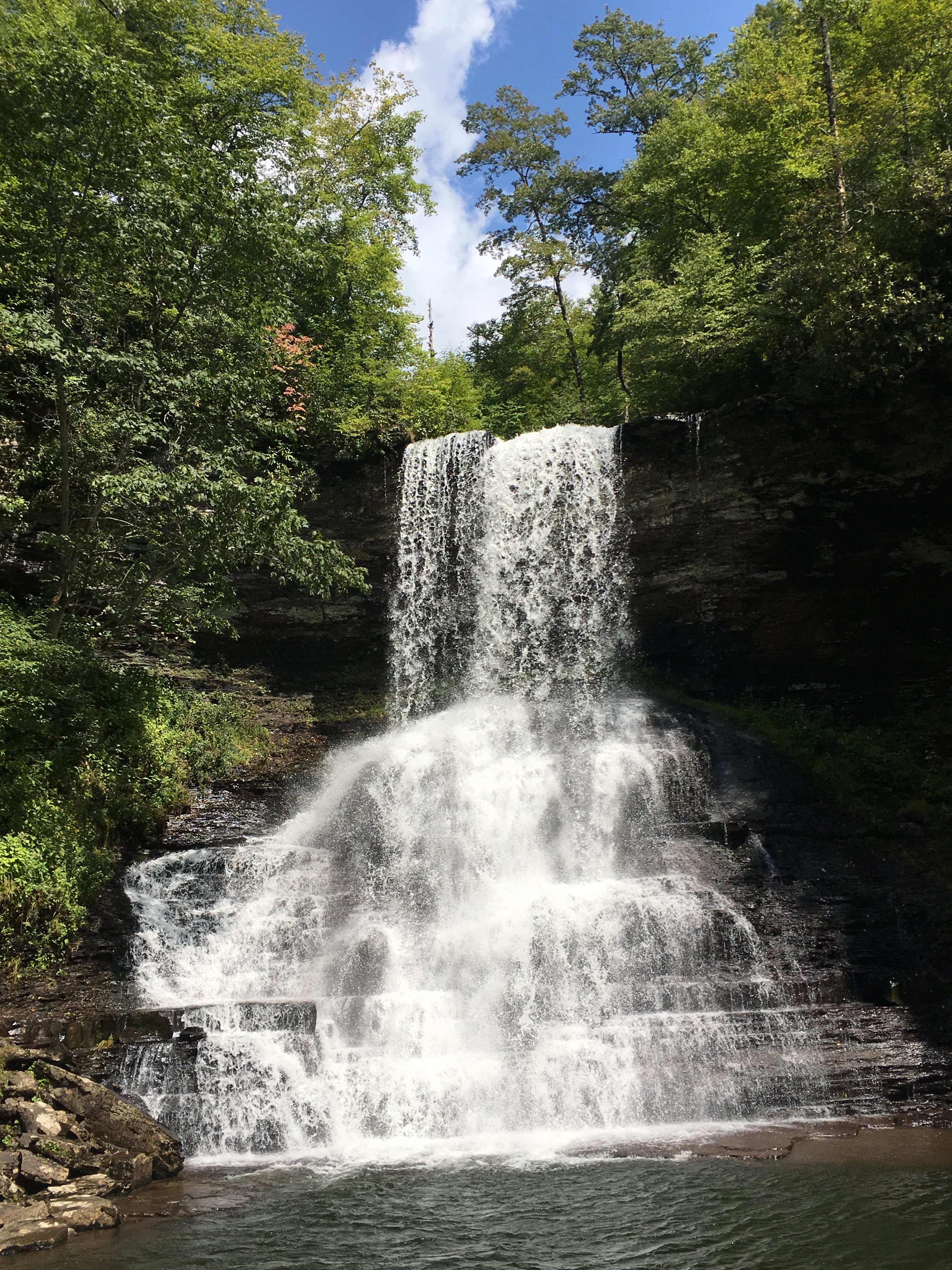 Residency Life Intro
Living in Roanoke
Roanoke is an easy city to live in. Most of our residents live within 15 minutes of the hospital, and many live within walking or biking distance. We are lucky to have little traffic in town and a cheap cost of living. Those residents with children have access to good area schools. The downtown area is filled with restaurants, breweries, museums and other activities, including a large farmers' market on weekends. During warmer months, there are festivals nearly every weekend as well as outdoor live music at Elmwood Park. 
In addition, Roanoke has fantastic and easy access to a variety of outdoor activities. Directly behind the hospital, Mill Mountain has about 15 miles of hiking/biking trail and the Roanoke River Greenway runs right in front of the hospital. Countless additional hiking and biking opportunities surround the city with quick access to the Appalachian Trail, Blue Ridge Parkway and national forest lands. The International Mountain Bike Association recently named Roanoke as the only Silver Level Ride Center on the east coast. Many of our residents enjoy standup paddle boarding, whitewater kayaking and other water sports during warmer months on the Roanoke River, James River and Smith Mountain Lake.
Resident Benefits
Insurance
Carilion Clinic medical plan subsidized by program: employee only, employee + 1 child, employee + spouse and family coverage available with partial premium paid by resident
Basic dental coverage provided for resident and family (comprehensive plan available at additional low cost)
Disability, life and malpractice insurance provided
We offer coverage under our medical, dental, vision, supplemental spouse life insurance and dependent child life insurance plans to domestic partners of our full-time and regular part-time employees, as well as their eligible children
Counseling and support services
Other Benefits
Travel allowance for national, regional and local educational conferences
Travel reimbursement for approved national, regional and local presentations
Free membership for residents and family discounts to Carilion Wellness athletic facilities
Tickets to Virginia Tech football and basketball games via lottery system
In-house meal allowance
Cell phone provided for clinical use (

optional $15 charge per pay period for personal use

)
Free parking
Graduates
Graduates Intro
Our graduates practice in a variety of geographic and clinical settings. Approximately 40 percent of our graduates have pursued fellowship training. Although many graduates have opted to remain in the Mid-Atlantic region, others have gone on to careers on the West Coast (San Diego, CA; Olympia, WA; Seattle, WA; and Portland, OR) and throughout the Mountain West (Boise, ID; Cheyenne, WY; Riverton, WY). Many of our residents have chosen to continue their training in various fellowships both at Carilion (EMS, Wilderness Medicine, Ultrasound, Administrative) and other institutions.

Outside Fellowships:

-Pediatric Emergency Medicine: Children's Minnesota, Le Bonheur Children's Hospital, Stanford University

-Global Health: Duke

-Critical Care: University of Rochester, University of Pennsylvania

-EMS: Carolinas Medical Center

-Health Policy: Georgetown

-Palliative Care: MUSC

-Informatics: University of Illinois: Chicago

Research
Research Intro
Carilion Clinic Department of Emergency Medicine (EM) strives to seamlessly incorporate exceptional, patient-centric care with leading-edge procedures and medical knowledge. Carilion Clinic EM researchers are dedicated to providing a foundation of evidence-based, high-quality research relevant to EM medical practice. With Emergency Departments through the southwest of Virginia, all feeding our level 1 Trauma Center; there is an abundance of conditions and illnesses. An integrated care system provides unique opportunities to examine both rural and urban issues. Our department's partnerships with Virginia Tech, the University of Virginia, VTCSOM and FBRC have allowed a wide array of research projects and our department's research infrastructure has seen rapid and continued growth. We have a deeply committed academic faculty with diverse research interests who all love working with residents and students.  Our residents are provided with endless opportunities to advance their academic career with participation in investigator initiated studies or answering questions of their own design with mentorship and guidance that align with their interests.
All VTC EM residents are required to do a scholarly project, and many chose to implement at least one clinical research study during their residency. As well, all VTCSOM students are expected to conduct scientific research for the duration of the program. EM faculty mentor many students throughout their 4 year study.  The ED provides research opportunities including basic science and clinical research ranging from systematic analyses and chart review to investigator-initiated and sponsored, multicenter clinical trials. Areas of focus include traumatic brain injuries, environmental and wilderness medicine, sepsis, ultrasound and orthopedic procedures, opioid abuse, and provider decision making. We have unique research opportunities in global health including trauma and medical education, specifically in Nepal.
It is our expectation that students, residents and fully trained providers of all areas within the field of EM participate in, and benefit from, an integrated academic culture. As our academic assets, partnerships and fields of inquiry grow and mature, we remain committed to bringing this portfolio into the decades ahead to benefit patients in the current and future generations.
Research Year Collection
HTML Block
Sarah Klemencic; Cassandra Schandel (PGY-3):

The effect of phlebotomy tourniquet use on Point of Care lactate values in emergency department patients

Damon Kuehl;

Robert Nicholson (VTCSOM student): Utilization of Referral to a Prescription Exercise Program to Reduce Pain and Improve Function Following Discharge from the Emergency Department: A Randomized Controlled Trial

Damon Kuehl;

Louisa Eckman: Relationship Between Patient Understanding of Prognosis and Emergency Department Utilization

Damon Kuehl;

Stephen LaConte (FBRI Ph.D.): HEAD injury Serum markers and Multi-modalities for Assessing Response to Trauma

Damon Kuehl:

Connecting Climate Data with Emergency Room Visits in Virginia

Damon Kuehl;

Nathan Linger; Roberta Pritchard (PYG-4): Supracondylar radial nerve block versus hematoma block for analgesia during distal radius fracture reductions

Damon Kuehl;

Camden Kurtz (VTCSOM student): The evaluation of plasma biomarkers as a diagnostic tool for Geriatric traumatic brain injury (TBI)

Damon Kuehl;

Shashank Somasundaram (VTCSOM student): Predicting Potentially Avoidable Hospitalizations of Oncology Patients: A Retrospective Chart Review

Stephanie Lareau;

Patrick Bonson (VTCSOM student): Retrospective Analysis of Accidental Hypothermia Treatment in the CRMH Emergency Department

Stephanie Lareau:

Lyme Disease Treatment Carilion Provider Survey

Stephanie Lareau:

Snake Bite Management in Carilion Clinic Emergency Departments

Khalief Hamden; Jeff Kline (UI M.D.):

Monotherapy Anticoagulation To expedite Home treatment of venous thromboembolism (MATH VTE)

Melanie Prusakowski; Lisa Uherick:

A Randomized Controlled Trial of a Wait-and-See Approach to Reduce Antibiotic Use in ED Abscess Treatment

Keel Coleman; Kip Barhaugh (PGY-2):

Experience and Time. What ingredient improves emergency medicine resident accuracy

Keel Coleman:

Improving Inefficiencies in the Professional Credentialing Process Using Distributed Ledger Technology

Jack Perkins; Quan Phan (VTCSOM student):

Screening for sepsis: implementation of a sepsis outreach program at a local skilled nursing facility

Pranav Koirala:

International Collaboration for Emergency Care in Nepal (ICEC Nepal)

Janet Young:

Determining the Systemic Absorption of Topical Ketamine Following Treatment of Acute Fingertip Injuries

John Burton;

Alexandra Goslow (VTCSOM student): Utilization of Behavioral Assessments in the Emergency Room to Assess Clinical Opioid Withdrawal (UBERCOW)

John Burton:

BRIDGE Medicated assisted therapy and outpatient treatment: Prospective Cohort (Patient-followup) w/ retrospective and prospective chart review.

John Burton; Naomi Dunn (VTTI):

Developing a Sentinel Surveillance System for Drug Use by Drivers in Crashes

Jon Nogueira;

Apostolos Paul Dallas; Aaditya Chandrasekar (VTCSOM student); Awaiz Khan (VTCSOM student); Varun Kavuru (VTCSOM student); Kermit Zhang (VTCSOM student): Ultrasonographic Discrimination of Cellulitis versus Pseudocellulitides

Jon Nogueira:

US Guided Volar Transthecal (VTC) Block, a Visual Approach

Jon Nogueira:

Ultrasonographic Nerve Sheath Block versus SOC Digital Block