Is Fellowship Accredited
On
Hero Image Categories
Specialty Surgical
Hero Image Selection
Option 3
Summary
The Carilion Clinic - Virginia Tech Carilion School of Medicine Adult Reconstructive Surgery Fellowship aims to train physician leaders capable of entering independent academic or community practice as subspecialty-focused orthopaedic surgeons by offering a robust, clinically oriented experience.
About the Residency or Fellowship
Overview
The Carilion Clinic - Virginia Tech Carilion School of Medicine (VTCSOM) Adult Reconstructive Surgery Fellowship program dates to the first total knee replacement done in southwest Virginia in 1973 by George Henning, M.D. Since that time, the program expanded with the arrival of Joseph Moskal, M.D. in 1988 as the first fellowship-trained total joint and adult reconstructive surgeon. Under his direction, the Adult Reconstructive Program at Carilion Clinic was modernized to a regional center of excellence, earning certification for Total Joint Replacement in 2007 by The Joint Commission.
Carilion Clinic is a Level I trauma center and a regional tertiary/quaternary referral center for complex adult reconstructive problems, including:
Primary and revision total hip and knee replacement surgery
Direct anterior approach hip replacement
Hip preservation surgery
Periprosthetic fractures
Computer navigation
Deformity correction
Periprosthetic joint infections
The surgical volume and case diversity continues to increase due to our large regional catchment area and expansions to the core faculty. The program added John Mann III, M.D. in 2002, Trevor Owen, M.D. in 2012 and Benjamin Coobs, M.D. in 2015. Each attending has specific subspecialty areas of interest covering the entire spectrum of adult reconstruction, hip preservation and deformity correction. All faculty members have been fellowship trained at top-notch programs, including Cleveland Clinic (Dr. Moskal), Insall Scott Kelly Institute (Dr. Mann), Harvard Combined Program (Dr. Owen) and Washington University (Dr. Coobs).
The creation of VTCSOM and what is now the Fralin Biomedical Research Institute at VTC was announced in 2007, with the inaugural medical school class beginning in August 2010. The school officially became the ninth college of Virginia Tech on July 1, 2018. This partnership between Virginia Tech and Carilion Clinic provides tremendous opportunities for the educational and research efforts of our fellowship program.
Our training program currently offers two one-year fellowship positions. One position is ACGME accredited and achieved this recognition in 2012. Due to the high clinical volume, increasing faculty and abundant educational opportunities, we expanded the program to include a second non-accredited position in 2017. Both positions are filled through the SF Match and treated with complete parity throughout the fellowship year. Leadership is provided by Dr. Moskal as the program director and Dr. Coobs as the associate program director.
How to Apply
Admission Requirements
Thank you for your interest in the Carilion Clinic - Virginia Tech Carilion School of Medicine Adult Reconstructive Surgery Fellowship program located in Roanoke, Virginia. We are accredited by the Accreditation Council on Graduate Medical Education (ACGME) and our ID number is 2615100046. Joseph Moskal, M.D. and Benjamin Coobs, M.D. head this 1-year training program that accepts two fellows each academic year. 
Guidelines for Application
Carilion adheres to all local, state and federal employment laws and administers its employment practices in keeping with the following guidelines. Applicants are considered for employment without regard to race, color, religion, age, national origin, veteran's status, disability, sex or other protected categories except as a bona fide occupational qualification.
All required clinical education for entry into ACGME-accredited fellowship programs must be completed in a 5-year Orthopaedic Surgery ACGME-accredited residency program, an AOA-approved residency program, a program with ACGME International (ACGME-I) Advanced Specialty Accreditation or, in Canada, a Royal College of Physicians and Surgeons of Canada (RCPSC)-accredited or College of Family Physicians of Canada (CFPC)-accredited residency program.
The fellowship program is participating in the Adult Hip and Knee/Tumor Fellowship San Francisco Match (SF Match).
Deadline to apply is October 31. 
Application materials submitted to the Central Application Service (CAS) needed for review to be considered for an interview are:
Current curriculum vitae showing research and publications

Letter of recommendation from recent or current residency program director

Two other letters of recommendation from physicians who support your interest in total joint reconstruction

Medical school transcript

Personal statement or cover letter supporting interest in the fellowship

USMLE transcript with all three steps

Photo (not required but desired)
Contact
For more information please contact:
Janice Gleinser
Program Manager
1 Riverside Circle, Ste. 300
Roanoke, VA 24016
540-581-0238
Interview Day
Dinner the evening prior to the interview with current fellows, faculty and staff*
Interview day will include attending a joint council meeting*
Individual interviews with available faculty*
Open-table discussion with current fellows*
Tour of Carilion Roanoke Memorial Hospital and the Institute for Orthopaedics and Neurosciences building*
Lunch with fellows and faculty*
*Currently, the COVID-19 pandemic is requiring flexibility in interview schedules and format. The program will do its best to accommodate all interviewees during this difficult time. While our program would like to meet you in person and show you our facilities, we will follow the guidance of the ACGME and AHKS regarding virtual versus in-person interviews. Thank you for your understanding.
Curriculum
Curriculum
Our 1-year fellowship program offers a broad clinical experience in adult reconstructive surgery, including complex primary cases, revisions, hip preservation surgery, periprosthetic fractures, infections and computer navigation. The schedule is divided into two blocks, organized by faculty with complementary clinical schedules, through which the fellows rotate every two to three months during the year. This allows early and consistent exposure to each faculty member throughout the fellowship, maximizing the educational experience. The typical weekly clinical schedule for each fellow includes four days in the OR, a half-day in the clinic and a half day of protected research time; however this can be adjusted as necessary depending on fellow preferences or needs. For fellows with clinical interest, exposure to orthopaedic trauma and total shoulder cases are available if desired.
The Orthopaedic Surgery Department has dedicated elective OR time on Saturdays and we require the fellows to participate in those OR days if one of the adult reconstruction faculty members is scheduled to operate on a Saturday. Additionally, there may be occasions where weekend coverage is required by the fellows for rounding on the inpatient service or treating urgent cases.  Since we have multiple advanced care providers (PAs and NPs) on the service, there is built-in flexibility to the schedule to accommodate fellow participation in more interesting cases and to offload non-educational patient care needs.  We make every effort to limit weekend patient care responsibilities for each fellow to no more than once per month.
The didactic schedule includes weekly Wednesday-morning conferences from 6:30 to 8 a.m. Our annual educational calendar is built into this block of time, which includes journal club once per month, indications conference once per month, peer review conference every six weeks and topic-focused lectures given by the faculty members. To ensure appropriate review of complex cases, an additional indications conference occurs on one Tuesday evening per month (total of two indications conferences each month). The fellows are responsible for leading journal club, organizing the indications conference and presenting the adult reconstruction section complications at peer review. Additionally, a multidisciplinary total joint council meeting occurs once per month which the fellows are expected to attend.
Dedicated research time is provided, and the fellows are required to complete one publishable research paper during their fellowship year. As time and opportunities allow, participation in additional research projects is encouraged. Resources and support are available to help facilitate project completion.
Participation in regional or national meetings and educational courses is strongly encouraged to enhance the educational experience.  Each year, we encourage our fellows to attend the ICJR Direct Anterior Approach Hip Course, which is directed by Dr. Moskal, and the ICJR Winter Hip and Knee Course. Attending the annual AAHKS meeting is expected and supported, during which our fellowship program hosts our annual dinner to allow faculty members, former fellows and current fellows to reconnect.  Additionally, we ask that the fellows submit their research projects for presentation and attend the regional Virginia Orthopaedic Society meeting which occurs each spring. Participation in additional meetings or courses (i.e., AAOS annual meeting) is allowed based on educational merit or if presenting a research project.
Schedule and Tracks
Tracks
Carilion Clinic/Virginia Tech Carilion School of Medicine Adult Reconstruction Fellowship offers two 1-year tracks: 
1)  ACGME-accredited fellowship position - one position
OR
2)  Non-accredited fellowship position - one position
All applicants to apply through the SF Match. Both positions are treated equally throughout the year and receive the same educational experience. Assignment to each track is determined post match based on the fellow's interests. 
Residency Life
Gallery Images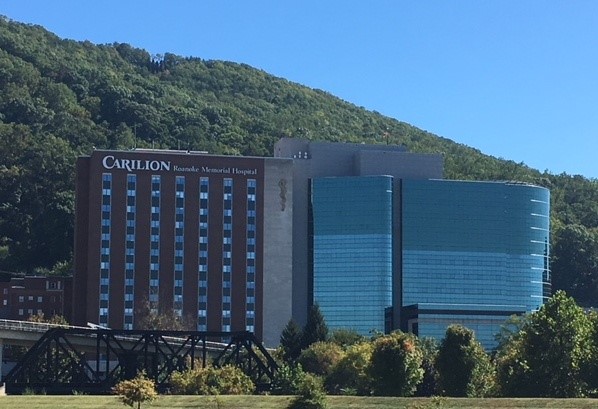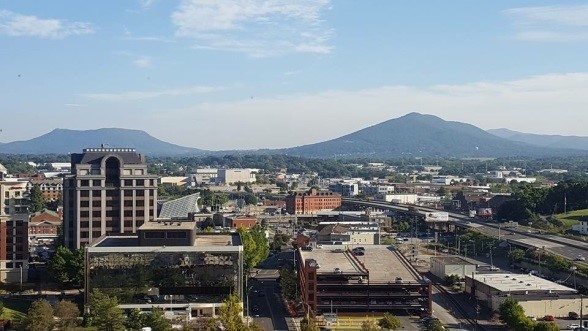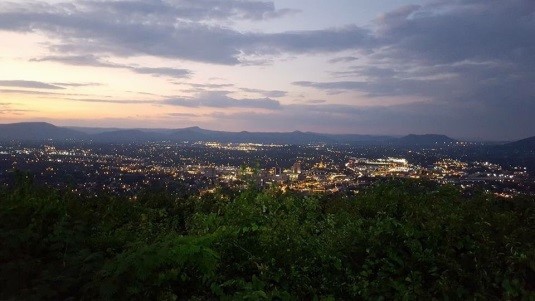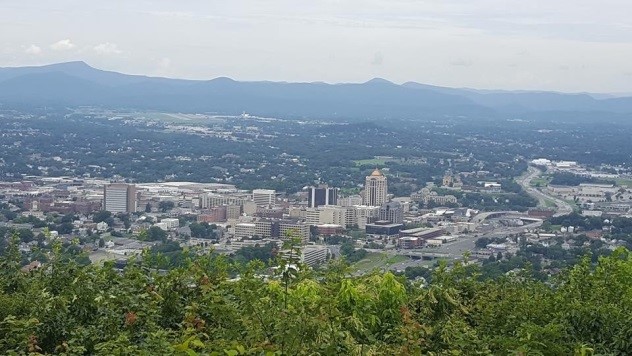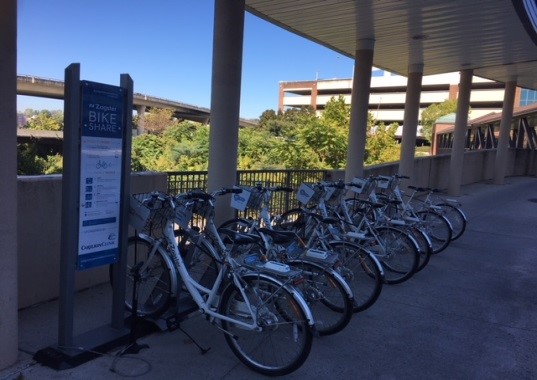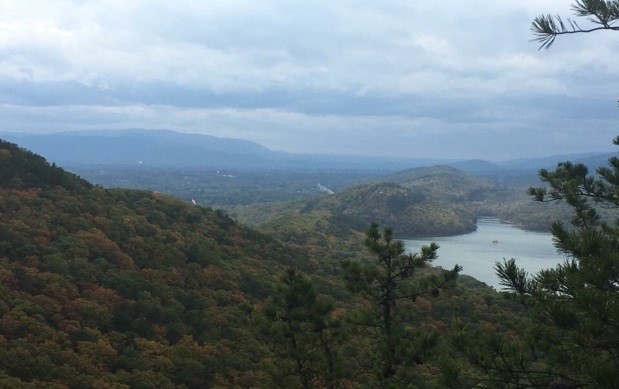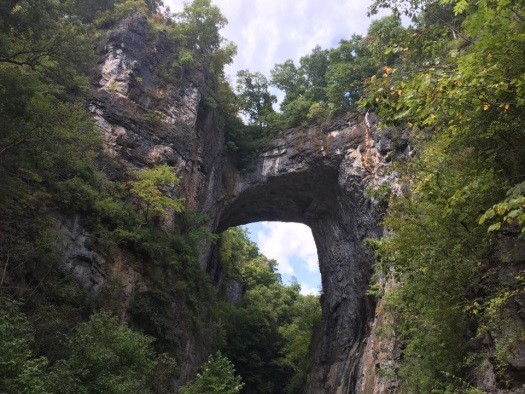 Residency Life Intro
The Roanoke Valley is cosmopolitan and welcoming of many cultures. There are events in the city and surrounding communities almost every weekend, including a wide variety of cultural festivals, running and bicycle events, concerts, etc. The Roanoke Valley also consists of multiple beautiful hiking trails and various outdoor activities such as kayaking, camping, trail biking. There are also opportunities to enjoy art and history museums, as well as a variety of farm-to-table and ethnic restaurants. 
There are many housing options available in Roanoke with a low cost of living. Roanoke is within a day's travel to many cities, whether by driving, train or flying from our regional airport.
Salary and Benefits
2020-21 Salary
                 Approved Rates                    
PGY1       56,387                                   
PGY2       58,359
PGY3       60,491
PGY4       63,067
PGY5       66,343
PGY6       69,085
PGY7       71,403
Insurance
Carilion Clinic Medical Plan subsidized by program: employee only, employee + 1 child, employee + spouse and family coverage available with partial premium paid by resident.
Basic dental coverage provided for resident and family (comprehensive plan available at additional low cost)
Disability, life and malpractice insurance provided
We offer coverage under our medical, dental, vision, supplemental spouse life insurance and dependent child life insurance plans to domestic partners of our full-time and regular part-time employees, as well as their eligible children.
Vacation
Three weeks per year
No terminal leave
Educational Meetings
Reimbursement for approved educational conferences
Reimbursement for approved presentations at meetings
Parking
Recreation
Membership at Carilion Wellness
Tickets to Virginia Tech football and basketball games via lottery system
Library Services
24/7 access to both electronic and print books and journals
Online resources include AccessMedicine, AccessEmergency Medicine, CINAHL, Medline/PubMed, Cochrane, ClinicalKey, DynaMed Plus, UpToDate, PsychiatryOnline, Pediatric Care Online and many others.
Staff assistance with online resource instruction, literature searches, journal articles, and other services.
Cell Phone
Provided for clinical use; optional $15 charge per pay period for personal use
Other
Security/escort service
Counseling and support services
Lab coats and laptops provided
Faculty
Specialty Group
Orthopaedic Surgery