CLINICAL FACULTY
The core element to the success of the Virginia Tech Carilion General Surgery Residency is the commitment of over 20 full time faculty and another 30 volunteer faculty, who freely donate their time and practice patient cohort to the benefit of the resident training program. Clearly, success is founded upon the ability of the house officers to establish open rapport with the faculty and to dedicate their energies to the care of their patients.
FULL-TIME FACULTY
Bruce A. Long, M.D., Chair of Surgery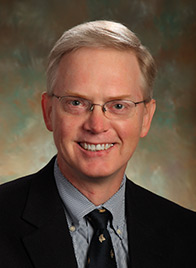 Bruce A. Long, M.D.
Dr. Long graduated from the University of Alabama at Birmingham School of Medicine in 1988. He moved to Roanoke in June of 1988 and completed his general surgery residency at Roanoke Memorial Hospital in 1993. Dr. Long joined a private practice in Roanoke following his residency and became involved in multiple hospital and leadership committees at Roanoke Memorial including serving as Chief of Surgery from 2002 – 2010. He became part of Carilion Clinic in 2003 and has served as Section Chief for General Surgery since 2006. He was named Vice-Chair for the Department of Surgery in 2010 and has been serving as Interim Chair of the Department since April, 2015.
Dr. Long has had an extremely active and broad practice in general surgery with concentrations in minimally invasive surgery, hepato-pancreato-biliary surgery, and oncology surgery. He is designated as a Bariatric Surgery Center of Excellence surgeon. He is a life-long educator actively involved in the training of residents and medical students. He is a member of several national and specialty societies.
Charles J. Paget III, M.D., Program Director of General Surgery Residency
Charles J. Paget III, M.D.
Dr. Paget graduated from the Indiana University School of Medicine in 1990. He completed his residency training at St. Josephs Mercy Hospital in Ann Arbor, Michigan. He served at the Chief of Surgery, Director of Acute Care Surgical Service and Surgical Endoscopy Service at Morehead Memorial Hospital from 1996-2002. Dr. Paget is currently the Program Director of the General Surgery Residency Program and the Vice Chair for Education, Department of Surgery.
Sandy Fogel, M.D., Associate Program Director
Sandy Fogel, M.D.
Dr. Fogel graduated AOA from Washington University in St Louis and then spent 24 years on the staff at the Johns Hopkins Hospital. Moving to Roanoke in 2008 allowed him to become part of a new and growing medical school and to continue a lifelong love of teaching and of resident development. His clinical interests have gravitated towards colo-rectal surgery with a special interest and expertise in inflammatory bowel disease. He has become intimately involved in surgical quality improvement and is widely published in the field. He has been an invited lecturer on this subject quite often. Dr. Fogel also holds the titles of Medical Director of OR Services, Surgical Quality Officer, and NSQIP Surgeon Champion.
Bryan Collier, D.O., Section Chief and Medical Director, Trauma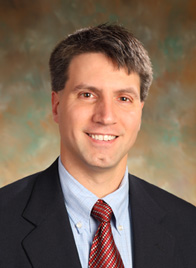 Bryan Collier, D.O.
Dr. Collier serves as the Section Chief and Medical Director of the Carilion Clinic Trauma Services. In addition, he is the Director of Surgical Nutrition. Dr. Collier completed his medical school training at the Philadelphia College of Osteopathic Medicine and completed a general surgical residency at Memorial Medical Center in Johnstown, Pa. He then went on to Vanderbilt University Medical Center to obtain a fellowship in trauma and surgical critical care. His academic and clinical interests include Trauma and Surgical Nutrition.
Arnold D. Salzberg M.D., Director of Surgery Simulation
Arnold D. Salzberg M.D.
Dr. Arnold Salzberg was born in Los Angeles, California. He has a wife and 2 boys that are 9 and 16.
Dr. Salzberg went to college at the University of Virginia in Charlottesville, VA and graduated with a B.A. in Biological Sciences. He went onto medical school at the Medical College of Virginia in Richmond, VA from 1994-1998. He completed his Internship and Residency in general and trauma surgery at the Medical College of Virginia located in Richmond, VA from 1998-2005.
He has specialty interests in-
Minimally Invasive Surgery
Bariatric Surgery
Liver, Kidney, and Pancreas Transplant Surgery
Esophageal and Foregut Surgery for Cancer and Benign Disease
Laparoscopic Hepatobiliary Surgery
Radiofrequency Ablation/Ablative Therapy for Liver Tumors
Surgical Ultrasound
Vascular Access Surgery
Endovascular Access Surgery
Dr. Salzberg joined us here at Carilion Clinic in January of 2016 as our new Bariatric Program Medical Director and is currently underway of creating a new Medical Weight Loss Program for bariatric patients that may not be a candidate for bariatric surgery or choose not to pursue surgical options.